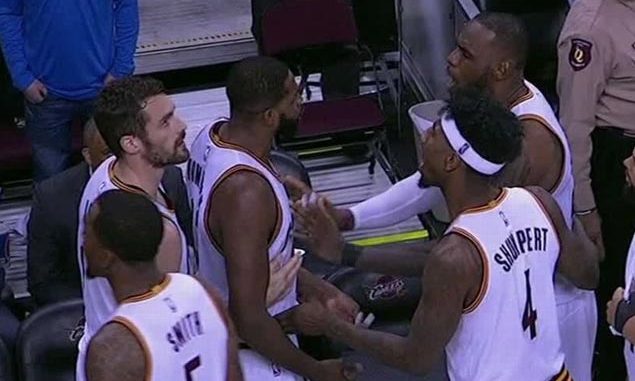 Wyatt Cushman, Staff Writer |
Last season, the Cleveland Cavaliers won the NBA Championship after possibly the greatest comeback in NBA playoff history, overcoming a 3-1 deficit in the NBA Finals to defeat the Golden State Warriors. For much of the season, it has looked as if the Cavs and Warriors were on a collision course to meet once again in the Finals, which would make it the third straight year the two teams would be playing for the Larry O'Brien trophy. However, Cleveland has struggled since the All-Star break. They have a losing record for the second half of the year, and their defense has been among the league's worst, allowing 107.9 points per game per 100 possessions. Every team wants to play their best basketball towards the end of the regular season heading into the playoffs, but it seems the Cavs have been doing everything to avoid that lately.
During one of their final games of the regular season, the Cavs were in Atlanta looking to remain the top seed in the Eastern Conference, a spot they had held most of the season. A 26-point lead heading into the fourth quarter wasn't enough, however, as the Hawks came back to win in overtime. It was just the third time in NBA history that a team lost after holding a 26-point fourth quarter lead.
This collapse seemed to be the perfect ending to a terrible regular season for the defending champs. Their defensive efficiency ranked 21st in the league, which is not somewhere teams can be if they aspire to win in the postseason. Injuries have also plagued Cleveland. Kevin Love missed significant time with a left knee injury suffered in February and Andrew Bogut broke his leg just minutes after making his Cavaliers debut this year. If that wasn't enough to keep the Cavaliers from playing their best basketball, then in-game arguments surely were. Tristan Thompson and LeBron James were seen screaming at one another during a game against the Indiana Pacers a few weeks ago.
Could this just have been frustration coming out of two teammates in the heat of the moment? Perhaps that could have been the case. Fans better hope that whatever differences were present during that game have now vanished. The Cavs head into the playoffs as the second seed in the East and are looking to reach another NBA Finals. If they are going to do that though, their problems will need to end with the regular season. If they fail to do that, then a second straight championship will without a doubt not happen.