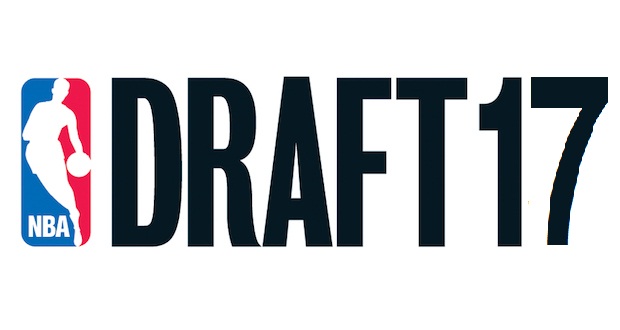 Wyatt Cushman, Staff Writer |
College basketball can be the end of the road in the playing careers of a lot of athletes, as is the case with most of the players who have played in this year's NCAA Tournament. When the Sweet Sixteen started, three-quarters of the players had seen their seasons come to an end. For some though, college ball is the last step in a long journey to the NBA, a journey that started many years before the country knew their name. Here are ten NBA prospects that were still left in the big dance in the round of 16.
Frank Mason III | Senior PG Kansas – Mason, a three-year starter at Kansas, was named the BIG 12 Player of the Year this season and averaged a career best in points (20.9) and assists (5.2). While Mason never took his team to the Final Four during his time in college, he has leadership ability that can carry over to the next level.
Dillon Brooks | Junior SF Oregon – Dillon Brooks has made a name for himself at Oregon over the last two seasons. Brooks nearly led the Ducks to the Final Four last year and has accomplished that this season while shooting nearly 50 percent from the field. Brooks also hit game winning shots this season against UCLA and California with less than 1 second left on the clock. The clutch gene will have NBA scouts watching Brooks closely in the upcoming Final Four.
Johnathan Motley | Junior PF Baylor – At 6' 10" and 230 lbs, Motley has the size to stack up against NBA players, and after a huge junior season at Baylor, he may have a future at the next level. Motley may not be a starter right away, but if he continues to develop his game, he will be able to combine it with his already elite physical numbers.
Justin Jackson | Junior SF North Carolina – Jackson's future may consist of coming off the bench as a role player in the NBA. Jackson is averaging over 18 points per game and shooting 38.7 percent from behind the three-point arc. If Jackson can keep that up he'll be able to see time on NBA rosters for years to come.
Caleb Swanigan | Sophomore PF Purdue – Swanigan recorded the most double-doubles in Division I basketball with 28 this season. Swanigan is a threat from inside the paint and from three-point range. He has been compared to Zach Randolph of the Memphis Grizzlies for his size and playing ability. If Swanigan lives up to those comparisons, he'll have no problem in the NBA.
Lauri Markkanen | Freshman PF Arizona – The seven-footer from Finland played tremendously this season for the Wildcats. At 15.8 points per game and 7.2 rebounds per game, he can stretch the floor for any team that has him on their radar.
Malik Monk | Freshman SF Kentucky – Monk must work on his consistency in the NBA if he wants to become a star. However, his athleticism is second to none and that allows him to take over any game he is in. Monk is sure to be a high lottery pick in this year's NBA Draft if he decides to enter, which he is expected to do.
De'Aaron Fox | Freshman PG Kentucky – While Fox does not have the three-point shot his teammate does, he does have the athleticism, and possesses an aggressive style of play that allows him to get to the rim and utilize his midrange jumper. The young prospect has also stepped up his defense as of late, which could potentially make him the number one overall pick in this year's draft.
Josh Jackson | Freshman SG Kansas – Josh Jackson has drawn comparisons to previous Kansas standout Andrew Wiggins, who has had a solid career in the NBA to this point. There's no reason to think that Jackson can't do the same. In what seems to be his only year at Kansas, he averaged 16.6 points and 7.1 rebounds per game.
Lonzo Ball | Freshman PG UCLA – Ball has been great from the start this year. He led the nation in assists per game with 7.6 and added 14.7 points per game to go along with it. His jump shot is not something you would teach kids in a clinic, but his unconventional style has him shooting 42 percent on three-pointers this year. Ball, who has already declared for the NBA Draft, is the favorite to be this year's top pick.