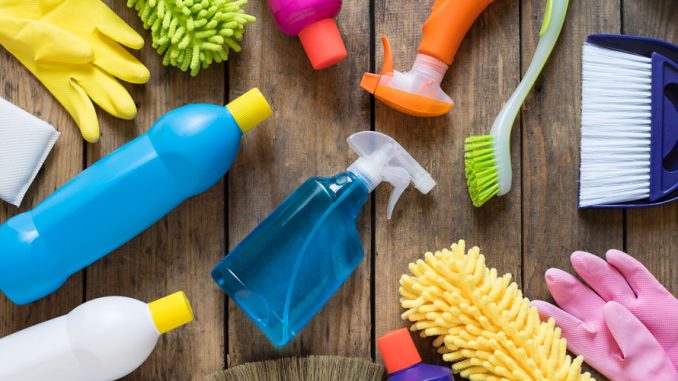 Alexandria La Flair, Staff Writer |
Most of us find cleaning and organizing to be a daunting, dragging task, but it is a necessary evil. With a pair of headphones or a loudspeaker, it can turn into a completely different task.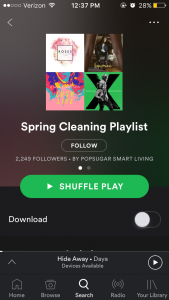 1. Car Wash – Rose Royce 
It's almost a crime to not have the most notable film and television cleaning song on a cleaning playlist! Debuting in 1976, this became one of the biggest disco anthems of the time, and considerably, still is.
2. No Scrubs – TLC 
Although, you may actually need some scrubs while cleaning. Did you know that this female power trio recorded the theme song to Nickelodeon's "All That"? Unfortunately, Lisa "Left Eye" Lopes died in a car accident in 2002.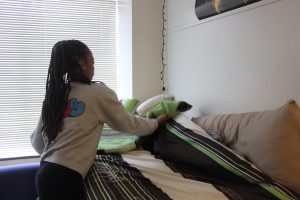 3. Another One Bites The Dust – Queen

Sure, it's another song with some dirt on it, but it's a classic! It's also used in medical training when performing chest compressions because of its heavy, consistent beat.
4. Up All Night – Drake 
… Cleaning. But no playlist is complete without some Drake. Just consult any modern day meme for that fact.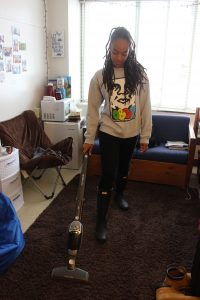 5. Fever – Two Door Cinema Club 
This indie rock hit will get you grooving with your mop and broom. Chances are you've heard this band from being featured on television or in stores. This year is their tenth anniversary of bandom!
6. Diamonds – Rihanna 
Dust to the beat of Rihanna's twelfth number one on the charts. This happy, floaty jam debuted all the way back in 2012 when many of us were in high school and were waiting for the world to end. Thankfully, it didn't, and we've been rewarded with many more RiRi tracks!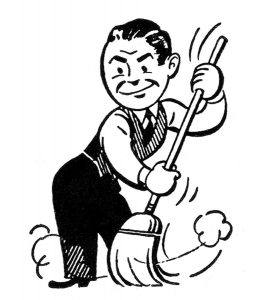 7. Dirty Diana – Michael Jackson
"I have the stuff that you want, I am the thing that you need." Sounds like any other love song, except it's not. Each and every one of Michael's songs is unlike the next– how can we argue with the King of Pop?
8. When I Was Your Man – Bruno Mars 
We all need a little dramatic ballad break. Released as a single in 2013, it probably was played at many  proms that spring. Mars' vocal ranges give us all the emotional sting regardless if we can relate or not, and it will leave your neighbors swooning for more.
9. Dirty Paws – Of Monsters and Men 
It's bound to happen– your voice gets tired and you become parched. So why not give it a rest with this indie folk piece by a band from Iceland. At the end of the song you even get the chance to dance with your pets … because paws, enjoy!
10. Rather Be – Clean Bandit 
Although you would rather be somewhere else besides cleaning at home, listening to your favorite songs can definitely ease the process. So recite every word of this radio jam!