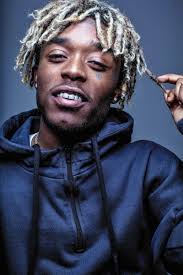 Kevin Torres-Jurado, Managing Editor |
I'm a rapper.
I started rapping back in 2013, when I was 17.  I started writing my own lyrics on train rides home from school when I was 15. However, I have been listening to and consuming Hip-hop music for as long as I can remember. Between my first exposure to the genre and my first tries at creating my own work, Hip-Hop has changed immensely.
According to Nielsen Music's 2017 year-end report, R&B/Hip-Hop surpassed Rock music as the most listened to music genre in the United States.  Honestly, that's fantastic news for someone who's been a huge fan of the culture, even when he still had a Sippy cup in his hand. Although I will always appreciate the culture, I feel as if sometimes the evolution of rap music has not gone a positive route.
I don't want to come off as an "old head," which is someone who hates the new music coming out in the rap scene and would rather stick with his "36 Chambers," or "The Blueprint" on repeat. That's not the case at all. I feel like I genuinely enjoy and understand the new era of rap music and have listened repeatedly to meaningful content, but I can't help but think that the music itself has been simplified.
Lil Pump created the song "Gucci Gang," a song that was so known in 2017, you could hear "my bitch love doing cocaine" repeated in the halls of elementary schools.
Besides the section of scandalous verse, Lil Pump repeats "Gucci Gang" around 53 times in the song, not including the adlibs in the background. The song is only two minutes and five seconds long and he says Gucci Gang for 25 seconds straight.
The song without a doubt gets stuck in your head. But what's the point? What's the message? Taking Xanax? Wearing Gucci clothes? Who cares?
I personally don't care for the song; I think it's annoying. Because it only has 50 words, it's almost like a gateway for white folk to say the n-word when they're drunk at a party. But according to Billboard, people seem to be all about the repetitive, simple song; It's popular, and what the kids want.
More and more artists are popping up in the rap scene depending on super repetitive, unoriginal songs to get them recognized. They seemingly have no love for the OG's of the culture, and are dumb as hell during interviews. They seem to have forgotten the roots of Hip-hop culture and the foundational messages behind it.   
Of course, not everything coming out within recent years is empty of a message.
Considered by some as one of these repetitive rappers and a "mumble rapper" by "critics," Lil Uzi Vert's "Xo Tour Life" was a song that dominated the charts in 2016. The song has a simple chorus like most tracks nowadays, but the message is clear and more importantly, actually present. The track focuses on heartbreak, drug addiction/abuse, depression, and suicide. Although it sounds like a light-hearted, turn up track, it's clear that Lil Uzi Vert is suffering, and putting his demons out on an MP3 file.
What's so amazing about Lil Uzi Vert though, is that with time, his palette in terms of what to rap about, and even his approach in terms of beats has been evolving. It's still early to tell with Lil Pump, as the kid is only 18 and has one project out, but as of right now, it's all the same.
It's as if there's a formula being tossed around the record companies. Repetition, catchiness, and the same old themes that have been used since the 90s of girls, money, fame, drugs, and violence are being repackaged in an easier, more rapid way to consume; and we're just eating it all up.
Some rappers have even reverted to having their instrumentals sound like old 90s beats. As if going back to our old ways is the answer. It's perfectly fine to go back to one's roots, but only if we create something new and better out of them.
Rap music has always been a form of self-expression. For some cases, these artists are taking so much Xanax that they can't remember where they are. Some artists are driving in Maybach's and are showcasing the latest fashion trends. But I for one wouldn't say I'm exhausted with it– I get it. All I ask is: give us something new. Give us the rawness, the reality of rap music. Some folks, like myself, just want to hear what you feel. I think that's what we're missing in rap music: the truth.