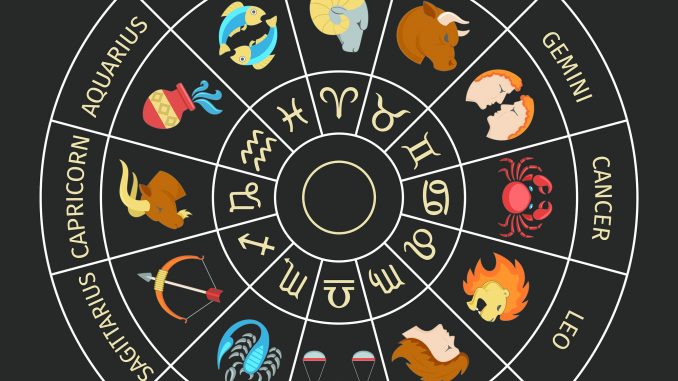 ARIES: This week, Aries, you may fall out of love, as it seems your luck has run out. If you find that you and your significant other seem to be having rough patch after rough patch, it may be time to ask yourself what you really want. Re-evaluate what the healthiest choice for both parties is moving forward.
TAURUS: It seems that success just gravitates towards you this week. However, it is important to remember your humility in these moments. If history is any indication, all good things must come to an end, and the higher you get, the harder you will fall.
GEMINI: You may recently be feeling rather down socially. Keep the streak of positivity from last week going by revamping social media accounts and reaching out to some old friends you haven't seen in a while. Sometimes a blast from the past is all you need to re-center your present.
CANCER: Cancer, this week you're hopefully feeling relieved after recently letting go of negative energy. If not, continue to seek serenity in the little things. Before you know it, the world will seem as bright and as tranquil as ever before. Cherish these moments.
LEO: This week, Leo, trust yourself! After rough recent weeks it's important that you recalibrate and remember your intuition is just as valid as the next person. Sometimes you have a hard time remembering this fact. Don't necessarily go fishing for compliments, but try to seek the personal validation you need, in one form or another.
VIRGO: Virgos, this week is your opportunity to relax, and Lord knows that doesn't happen often. For whatever reason, the stars have aligned and you are left feeling tranquil. Take this new found serenity and store it away for a rainy day; coming weeks may not be so kind.
LIBRA: Libra, this week financial struggles may be around the corner. Heed this warning, but don't let this prevent you from continuing to break new ground in terms of personal growth. Just consider being a little more conservative before buying all your buddies a round this weekend.
SCORPIO: This week, success is on its way. Issues will begin to resolve themselves, with minimal effort. It is important for Scorpios to express their gratitude, as doing so will grant future rewards.
SAGITTARIUS: Sagittarius, this week will present opportunities to leave an impact in one way or another. Taking advantage of this does not have to mean that personal attention and development must cease. Balance will be key.
CAPRICORN: Capricorn, you have recently learned of personal interest in a variety of new things. It's not unusual for Capricorns to get overwhelmed. If this constant effort to try new things is taxing on other aspects of your life, a break is not out of the question.
AQUARIUS: Aquarius, recently your health seems to be in decline. Combat this by not neglecting to give attention to all aspects of your life.
PISCES: Pisces, recently you've lost sight of your career goals; channel new optimism into all projects this week. By maintaining focus on the task at hand, Pisces can effectively block out negative energy and quickly regain their professional compass.