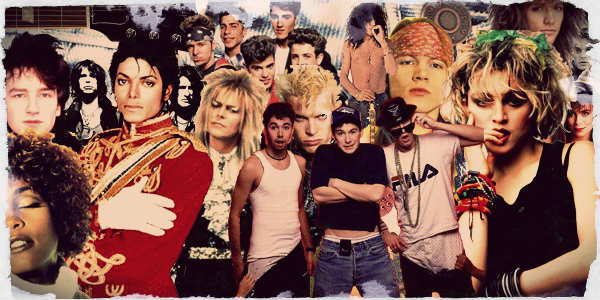 Paige Welch, Staff Writer |
Back in the 80's, music videos were large enough to occupy an art genre all on their own. MTV was an extremely popular television platform, especially for young adults and teens. But now in 2017, we ask the question: are music videos still a thing?
Even though MTV has shifted its focus, the internet has become an immense way of accessing media and pop culture. YouTube is the biggest player in video streaming services, and has thousands of videos uploaded to the site daily. Many of these uploads are music videos, created by artists of various genres and popularity. One can find a freelance music video created by a newly emerging indie artist and then search for "Style" by Taylor Swift, which has a whopping 476,507,570 views. This number on its own shows that the popularity of music videos has not faded. Watching a professionally filmed video paired with a song enhances the experience, since there is something both to watch and hear. The music video is a comprehensive, multi-genre way to enjoy one's favorite songs.
However, it could be argued that music videos only hold an important position when the artists or songs are popular, and have lots of radio play. With the excitement of the release of a new single comes the anticipation of a beautifully filmed music video. An example would be the unfathomable hype that accompanied the release of Beyonce's "Lemonade" in 2016. The power of this album resided not just  in lyrics packed with social commentary, but also in the film counterpart that gave listeners a complete visual (which is why the work is called a "visual album").
Of course, alternative bands have music videos too, but they do not have the iconic presence in pop culture like the highly-viewed pop hit videos. The Drums are an indie band that has several music videos for their songs, and most of these have reached around 1,000,000 YouTube views. They tend to have a specific artistic vibe and a quirky plot, appealing to a certain cult of viewers. These particular videos may not be full of iconic cultural images, but they certainly appeal to their fan base.
Certain music videos have been successful in creating a well-known cultural brand.  The first example that comes to mind is Britney Spears, whose hits throughout the last decade have been accompanied by videos where she wears impressive outfits and performs choreography that quickly became an iconic pop symbol. Her looks can be recognized by many members of this generation, again emphasizing the important role music videos play in gaining public attention and recognition. Like films and TV shows, some music videos have become important stakes in the revisitation of past decades, and I do not believe that this will change anytime soon, especially since the internet is so expansive with its communication. It's very hard to be cut off from the digital spread of culture, while in the past, all someone would have to do to be out of the popular music loop was to keep the TV or radio off.
Music videos are still a thing, and the experimental nature of the art form may even be growing.