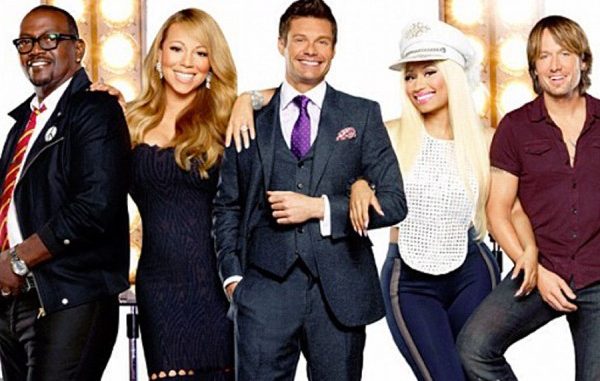 Kaylyn Boccia, Staff Writer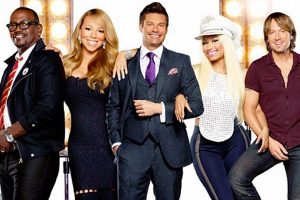 It's common to see some "talent" on American Idol plummet during auditions, but what about the ratings? Season 12 of American Idol premiered January 16, with a significant decrease in viewership compared to just last season. According to the U.S Nielsen Ratings, an average of 17.8 million viewers tuned in to the two hour premier, resulting in just under a 20 percent decline in viewership. This is the lowest premier rating of American Idol since the very first season.
Adding popular stars, Keith Urban, Nicki Minaj and Mariah Carey to the panel of judges created high hope for viewership. However, could this actually be the reason for such a steep decline? It is no secret that Minaj and Carey do not get along. Their feud had saturated the media prior to the premier of American Idol, and the two celebrities brought the tension with them to auditions. Many contestants were forced to stand and wait while Minaj and Carey sent little jabs back and forth to one another, which may have come off as almost childlike and somewhat annoying to viewers. It is hard to tell whether this behavior was for the cameras, to try to add to the always desired "drama" for television, or if these two are really like oil and water, they just don't mix. This "drama," on top of the well-known faces to join the panel was expected to raise the ratings, but as seen so far, it has done the exact opposite.
Another interesting reason why the idolization of American Idol by fans has declined could be the lack of commercial success by many previous winners of the show. Throughout 11 seasons, Kelly Clarkson and Carrie Underwood seem to be the only winners discovered on American Idol who actually became tremendous stars. Chris Daughtry and Jordin Sparks have also made their claim to fame, but ironically, Jennifer Hudson, who placed 7th in her season, as well as Kellie Pickler, who placed 6th, have become bigger. In the most recent years of American idol, there have not been many winners who have "made it big," which might be deterring some viewers.
Newer talent shows such as The X Factor have been getting more popular and have been increasing their ratings, opposite from American Idol. Recently, this show has started to produce bigger stars such as One Direction and Leona Lewis. Ironically, Simon Cowell, who everyone loved to hate, left American Idol for The X Factor. Without Cowell, American Idol has dropped in ratings, while The X Factor has increased. So, Cowell's tough love and honesty may actually be just what the viewers and contestants need.
Though the Idol ratings still remain extremely high, the decline (based on American Idol standard) is serious. As season 12 continues, it will be evident as to whether Minaj and Carey, The X Factor, and/or lack of interest officially bring the twelve-season Idol phenomenon down for good. For all you past and present Idol fans, time to start tuning in and raising those ratings.