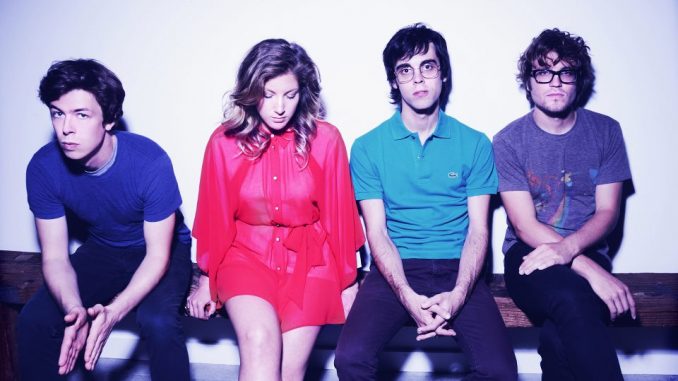 Richie Feathers, Staff Writer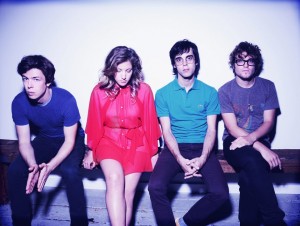 With their previous two albums, the Syracuse-bred Ra Ra Riot created a niche for themselves amongst the crowded indie rock scene. Standing out amongst the rest, what they had to offer was a strong string section in cellist Alexandra Lawn and violinist Rebecca Zeller. Add to it lead singer Wes Miles's boyish soprano and 2008's "The Rhumb Line" became a solid, well-received debut. While their 2010 followup "The Orchard" wasn't as well acclaimed, it still showed that they had a knack for writing catchy chamber pop. In the three years since, however, Lawn left the band and the now-four-piece were left without part of their trademark sound. With this, it's no surprise that 2013's "Beta Love" finds Ra Ra Riot going in a radically different direction than before.
Having been inspired by the "works of futurist author Ray Kurzweil and cyberpunk novelist William Gibson," the band's third album is an electro-pop sugar rush that clocks in at just over thirty minutes. But the brevity of it might not have worked had each track not been so damn catchy and fun. It was produced by Dennis Herring (Modest Mouse, Elvis Costello) who gives each track its individual hook by dialing back Zeller's usually essential violin and introducing synths and a drum machine to the mix. Yet it's Miles' falsetto that becomes the most crucial instrument in the success of the record.
Coming off as a love letter to the future age, "Beta Love" carries with it many references to robotic bodies and mechanical minds that match the music's rapid pace. Upon first listen the fluidity of the album is off-putting and sporadic, but after a few more it feels natural and it becomes apparent that "Beta Love" is simply a record about love. "Dance With Me" is a joyously catchy opener, and its ironic theme of loneliness carries right into "Binary Mind"'s excellent driving electric guitar and hand-clap chorus before the synth-based title track speaks of prototypes and robot hearts. Elsewhere, the instantly unforgettable "Angel, Please" sees Miles' vocals soaring at new heights and "When I Dream" is a gorgeous revisit to the powerful effects of the violin. In fact, most of the highlights come when Zeller is still present, as on the keyboard-driven "For Once."
In turn, though, the absence of violin on "Wilderness" is even more apparent as its pretty vocals seem spoiled over the dizzying synth groove that could've been stronger with more strings. Another noticeable falter comes at the end of "That Much" where its electric guitar solo twists, spits and distorts before cutting out suddenly. Had the album been a few minutes longer that moment could've carried a larger emotional heft and made a bigger impact. The album ends on a high note, however, with "I Shut Off" where Miles declares he'd prefer a human love even with its share of imperfections. And with this "Beta Love" successfully comes full circle.

Key Tracks: "When I Dream," "Angel, Please," "I Shut Off"
Grade: B