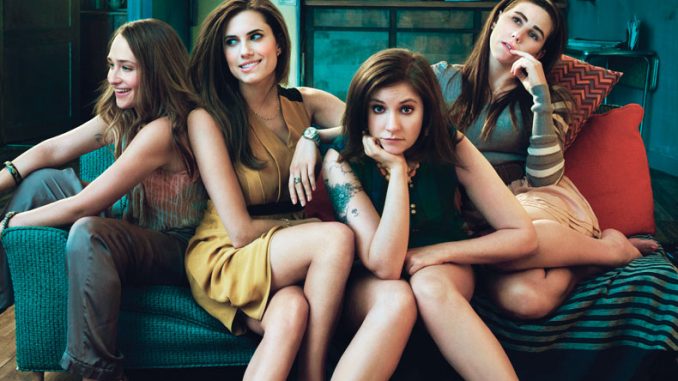 Courtney Oberlies, Contributing Writer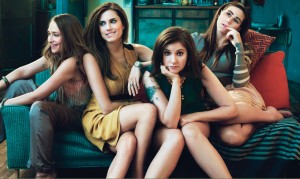 If you don't already watch HBO's "Girls," I would start now! The Golden Globe awarded comedy series is a hilarious and realistic look into the lives of four girls in their early 20s living in Brooklyn. The series, now in its second season, was created by actress Lena Dunham. Known for her work in the film "Tiny Furniture," she also stars as the main character, Hannah Horvath. Dunham is the winner of the Golden Globe for best performance by an actress in a television series and also executive produces alongside Judd Apatow and Jenni Konner.
"Girls" is not a television program about your typical New York socialites. It is not a fantasy like "Sex and the City" or "Gossip Girl," instead it is realistic and relatable. The show portrays real girls having real relationships and making real mistakes. The characters talk about everyday life struggles such as loss of jobs, lack of money and just overall sadness. They are not gorgeous, rich girls from the Upper East Side; they have no money, no fairytales and no prince charming.
Dunham does an extraordinary job of meshing together four extremely diverse characters. Her own character, Hannah, isn't ready to let go of her dream of being a writer, although she has been cut off by her parents and has no way of obtaining money on her own. Hannah goes to the beat of her own drum. Her ex boyfriend, Adam Sackler, is having a hard time letting her go and often puts her in awkward situations. One includes him being struck by a van in the middle of a fight. She also has had a brief relationship with Sandy, played by guest star Donald Glover. SUNY Oneonta students may know him as Childish Gambino, who performed at the school last Fall.
Hannah's best friend, whom she had met in college and former roommate, Marnie Michaels, played by the beautiful Allison Williams, is a very put together young woman, quite the opposite of Hannah. She is now dealing with the harsh reality of losing her job at an art gallery and getting over her boyfriend of four years, Charlie Dattolo.
Then there are cousins Jessa Johansson and Shoshanna Shapiro. Jessa is a British, part-time nanny who has had many different boyfriends and has traveled to several different countries. She has recently wed to Thomas-John, a venture capitalist and a man who she hardly knew. Nobody is entirely sure why she did this.
Her younger cousin Shoshanna, portrayed by Zosia Mamet, is an innocent, bubbly character who brings light to the show. She has an obsession with "Sex and the City," and now recently deflowered, Shoshanna is getting a taste of how real-life relationships are different from her fantasies.
"Girls" is in the beginning of its second season on HBO. It's not too late to start the series, as all of the episodes to date are on hbogo.com. If you are like me and enjoy comedies about young people going through real life humilities, you'll want to jump onto the "Girls" bandwagon.