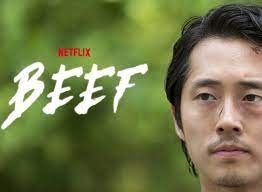 Christopher Milazzo | Staff Writer
We are four months into the new year and it's already shaping up to be one of the best years for television. Week after week we are presented with some of the best acting, writing, and directing in the game. Here are some of the best shows that you should be watching by now.
Abbott Elementary:
Taking on the environment of a public school, Abbott Elementary is the perfect depiction of what it's like to be a public school teacher and the struggles that come with it. Created and starring Quinta Brunson, Abbott Elementary is a mockumentary comedy that focuses on Brunson's character Janine, an overly positive second-grade teacher that loves her job. We focus on her relationships with other staff at the school. The show is now in its second season, after premiering to critical acclaim, and is a hysterical reflection of the average workday of an elementary school teacher. Abbott Elementary airs every Wednesday night on ABC, and streams on Hulu the following day.
Swarm:
Created by the multi-talented artist Donald Glover, a.k.a. rapper Childish Gambino, Swarm tells the story of a girl who will go the extra mile to protect her favorite musician, no matter the consequences. The show focuses on "stan" fans, and just how far fans will go to meet and idolize musicians. Its dark tone leaves the audience in a state of shock, thanks to lead star Dominique Fishback's captivating performance, and will demand everyone's attention from start to finish. Swarm is now streaming on Amazon Prime.
Yellowjackets:
Now in its second season, Showtime's Yellowjackets consistently wins TV week after week with its hooking storyline and unforgettable performances. The show tells the story of a high school girls' soccer team as their plane crashes in the Canadian wilderness. The girls must survive the woods and find out how to live in the wilderness. The show cuts between future and past tense, as we see characters going through their survival in the woods and their lives in the aftermath of the crash. The show is captivating and addicting, with enticing characters and it's so interesting to see the lengths they will go to survive. The present-day storyline is filled with just as much action as we see in the woods. A new episode of Yellowjackets premieres every Friday on Showtime.
Beef:
From the visionary studio that brought you Euphoria and Everything Everywhere All At Once, A24 invites you to the story of two people who get into a near-car accident and the events that follow it. These two people, Danny, and Amy develop a relationship that never leaves either one of them happy. They both commit acts of revenge on each other with it escalating after every episode. The show stars Steven Yeun and Ali Wong who are like a match made in heaven. They are a duo that needed to be together sooner. Beef is now streaming on Netflix.
Jury Duty:
From the writers of The Office, Jury Duty takes on the events of what jury duty can feel like. The catch of this show is that the main character is not an actor. He is a normal person who thinks he is on jury duty, but none of the other people are on jury duty, they are actors. These characters surrounded by the real person are wacky and unpredictable. With this, it feels like there is almost no storyline, and everyone is just saying things to confuse the real person. It will leave you gasping for air as you are hysterically laughing. Jury Duty is now streaming on Amazon Prime, with episodes premiering every Friday.