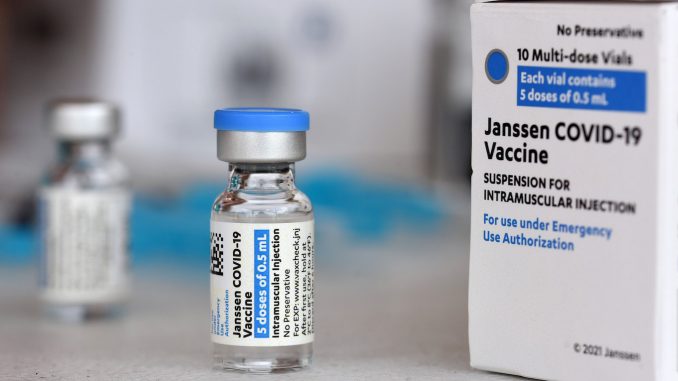 Rachel Dobkin, Staff Writer |
Last Tuesday, on Apr. 13, the SUNY Oneonta COVID Response Team sent out an email saying that the Johnson & Johnson (J&J) student vaccine clinic was cancelled after the FDA and CDC paused the use of the vaccine nationwide.
According to a statement released by the FDA, the "CDC and FDA are reviewing data involving six reported U.S. cases of a rare and severe type of blood clot in individuals after receiving the J&J vaccine." Due to this discovery, the Advisory Committee of Immunization Practices (ACIP) has met and will continue to review these cases and assess their potential significance. The CDC and FDA are advising a pause in the use of the vaccine until this process is complete, out of an abundance of caution.
Following this news, the college had to cancel the administration of the J&J vaccine that would have occurred last week. According to Danielle McMullen, Chair of the COVID-19 Operational Team, there were over 100 students who registered for the vaccine. Those students were advised to get a Pfizer vaccine at the school instead. "These efforts ensured that our students still had the opportunity to become fully vaccinated prior to leaving Oneonta for the summer," said McMullen.
The school originally obtained the J&J vaccine through a partnership with SUNY. "The one-dose vaccine was beneficial in that it gave students the opportunity to get their shot without having to schedule an additional follow-up appointment prior to the end of the semester," said McMullen.
Depending on safety conditions, the school would consider using the vaccine again if it is put off pause. McMullen said, "If we have the chance to provide a student vaccine clinic in the future, we will continue to work with SUNY and adhere to the recommendations from the FDA and CDC regarding vaccines that have been approved for public distribution."
No physical resources were lost due to the cancellation of the clinic, but some labor was lost. McMullen said, "We had a number of amazing volunteers working to spread the word about the opportunity and register students."
Although it is disheartening to hear that the J&J vaccine has raised concerns and that the clinic was cancelled, SUNY Oneonta is still encouraging students to take advantage of the school's distribution of the Pfizer vaccine. As more people become eligible nationwide, the number of vaccinated people is growing. Just in Otsego County, 25,427 people have received their first dose and 18,997 people are completely vaccinated. A total of 42.6 percent of Americans have at least received their first dose.
"Per the CDC, the Pfizer-BioNTech vaccine was 95 percent effective at preventing laboratory-confirmed COVID-19 illness in people without evidence of previous infection," McMullen said. "In addition, based on what the CDC has gleaned from vaccines for other diseases and early data from clinical trials, experts believe that getting a COVID-19 vaccine also helps keep you from getting seriously ill even if you do get COVID-19. Scheduling a vaccine appointment before the semester ends will help you do your part in protecting yourself, your family, and your community, both here and at home."