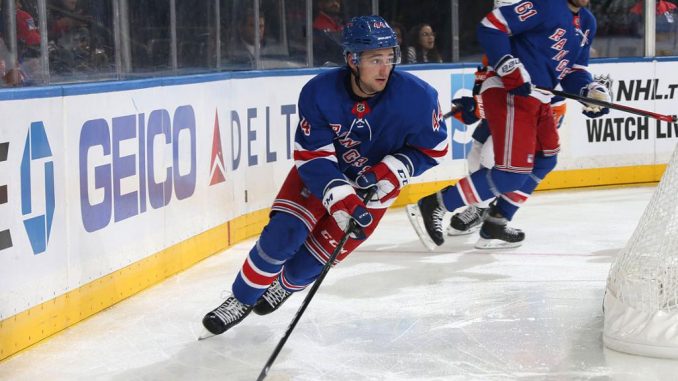 Maggie McCann, Staff Writer |
The week of October 29 was exceptionally eventful for the NHL, from cases of "unacceptable off-ice conduct" to on-ice face-offs between some of the league's top-ranking teams. The Lightning currently sit atop the Eastern Conference standings with a record of 10-3-1, with their last win coming on Sunday, November 4, against the Senators. The Lightning won the game in overtime by a score of 4-3.
On Tuesday, October 30, the Boston Bruins faced off against the Carolina Hurricanes. The highly memorable match started with a tripping penalty to Carolina Hurricanes Jordain Staal, just 30 seconds into the game, setting the tone for the rest of the game. The first period ended with the Hurricanes on top 1-0, but that wouldn't last. The second period consisted of good defense from the Bruins, but better offense, as the period ended with the score tied 2-2. Minutes into the third period, Brad Marchand of the Bruins scored an impressive wraparound goal. The game came to a close with an end score of 3-2 Bruins.
In off-the-ice news, former Los Angeles Kings defenseman Slava Voynov is seeking reinstatement after being suspended on domestic violence charges for which he pled guilty. On Wednesday, deputy commissioner Bill Dalytold The Fourth Period magazine in a conference, "We're in process of an intense factual investigation. I'm not in position to give timeline. When investigation is done, the Commissioner will deal with his application for reinstatement." Having served two months in prison, Voynov's three years of probation have ended, so we could see him return to the ice soon.
Recently, two local NHL teams, the New York Rangers and the Buffalo Sabers faced off in Madison Square Garden on Sunday, November 4. In the first period, the Sabers threw everything they had at Rangers goalie Henrick Lundqvist but to no avail with Lundqvist making one impressive save after the next. Rangers defensemen Neil Pionk broke the drought barely a minute into the second period. The Rangers and Sabers went into the locker room with the score 2-0. Six minutes into the third period, the Sabers' Conor Sheary made an impressive goal on a rebounded save by Lundqvist. With only two minutes left in the third period, and the Sabers with an empty net, Pionk scored his second goal of the game, securing the victory. The Rangers now sit with an overall record of 6-7-1 while the Sabers sit at 7-6-2.