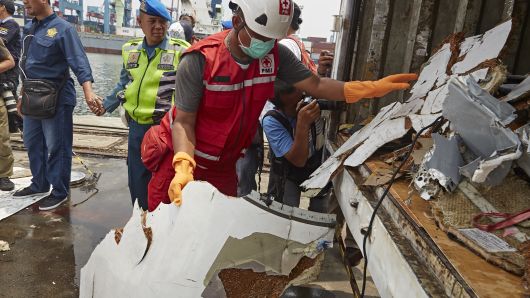 Maggie McCann, Contributing Writer |
On October 29, Indonesia flight 610 unexpectedly crashed into the Java Sea just minutes after a bumpy and flawed takeoff at 6:30 a.m. Lion Air Flight 610 held 189 people when it took off out of the Indonesian capital of Jakarta. In the weeks following the crash, crews have been working nonstop to recover the plane; most importantly the cockpit voice recorder, which will answer several of the questions posed by the bizarre accident.
What makes Monday's incident so bizarre is that the doomed plane was brand new, having started flight just this August, dismissing any theory that the plane was too old and broken down- the explanation for most plane crashes. Another culprit of most plane crashes is inclement weather, but the skies over Jakarta were clear and calm, only adding to investigators confusion.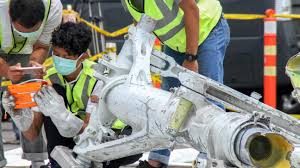 People began to question the safety standards in Indonesia; Lion Air has a troubled safety record with around 15 major air transport incidents. According to The New York Times, "Pilots who worked for Lion Air and its competitors in Indonesia said training for flight and ground crews sometimes did not keep up with the latest developments in new planes." As mentioned before, the plane flown Monday morning was quite new; the specific aircraft flown was a Boeing 737 Max 8 model, which had only started commercial service a year and a half ago. These facts have led many to believe the pilots of flight 610 were not adequately trained to fly the specific Max 8 model.
Regarding the passengers and crew on board, CBS News reported, "Officials said they weren't expecting to find survivors. So far, they said 24 body bags have been received by the forensics unit at a hospital in Jakarta." Family members of victims are not letting up on their fight against Jakarta's transport safety committee. They are demanding private investigations into the cause of Monday's fatal crash. Victim's family members are placing accountability upon Jakarta's transport safety committee, accusing them of allowing an unfit plane to be flown endangering the lives of 189 people.
The search for the plane's cockpit voice recorder and the main "body" are still underway; searchers have found only small pieces of the plane so far. In an article by CNN it is reported that "Divers located the flight data recorder and landing gear on Thursday, but an aviation official with knowledge of the crash investigation told CNN on Friday that the flight data recorder was so deeply submerged in water that Indonesian investigators are having trouble getting data off of it."
The recovery of the plane's voice recorder is crucial to understanding what exactly caused the particularly catastrophic crash over the Java Sea. The search has extended for said recorder and any indication of survivors for three days. One week after the critical crash, questions still loom while victims' family members are desperate for any validation from Jakarta officials