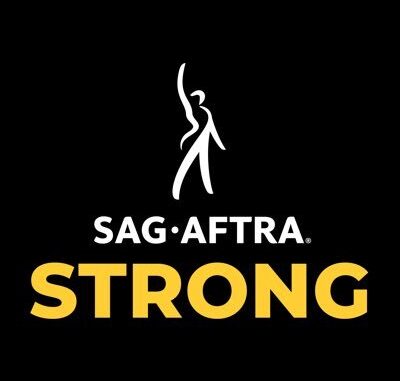 Mary Bidonde, Staff Writer
There have been two major decisions over the past couple of weeks relating to the actor's strike going on. The Writer's Guild and AMPTP recently came to an agreement, but the Actor's union hasn't yet. The AMPTP is the Alliance of Motion Picture and Television Producers, the alliance for all the top Hollywood executives, has yet to propose an agreement that meets all of SAG-AFTRA's demands. Some of their demands include an increase in wages, protection against studios using AI technology to digitally replace actual actors, and an increase in streaming residuals.
With Halloween being last week, actors who are part of SAG-AFTRA were told by the union that they were not allowed to dress as characters in major productions and post photos online. This could be seen as a way to promote their films which would be breaking the strike. Popular characters like Barbie, Wednesday Adams, and J. Robert Oppenheimer were off-limits. There was no certainty on whether the decision would cause actors to influence how their families dress up for the holiday or if events wouldn't be publicized. Some agreed with the rules while others did not. Celebrities like Megan Fox didn't agree with their rules and dressed up as Kill Bill and even tagged SAG-AFTRA on her Instagram post to show she didn't care about their new rule. She faced some backlash for this with Lisa Ann Walter from Abbott Elementary tweeting, "What a rebel. Keep posturing for stupid s***, pretty lady. Meanwhile we'll be working 10 hours a day – unpaid – to get basic contract earners a fair deal".
Another recent decision was made regarding The Hunger Games: The Ballad of Songbirds and Snakes starring Rachel Zegler and Tom Blyth. The prequel was able to get an interim agreement to promote the film prior to it coming out in theaters on November 17, 2023. There were several films that came out in 2023 that didn't get interim agreements such as Dumb Money and The Marvels. The Hunger Games film is not the first film to get an interim agreement. Films like Priscilla, The Iron Claw, and Ferrari are some of the films to get one.
An important factor in the decision to grant The Ballad of Songbirds and Snakes an interim agreement is that the film is backed by Lionsgate which is not part of the AMPTP. Any future releases from Lionsgate won't have to get an interim agreement as Lionsgate met all of SAG-AFTRA's demands.
Now, what is happening with shows from other countries and why are they still allowed to be filmed? Many wonder why shows like Heartstopper and Young Royals, two popular shows on Netflix, are still filming and being released during the strikes. Heartstopper is filmed in England while Young Royals is filmed in Sweden meaning those shows aren't part of SAG-AFTRA. The strike doesn't apply to shows that aren't part of SAG-AFTRA which means SAG-AFTRA can't do anything to stop them. Even then that doesn't apply to shows in foreign countries. All that being said, the strikes are only a problem happening in the United States.