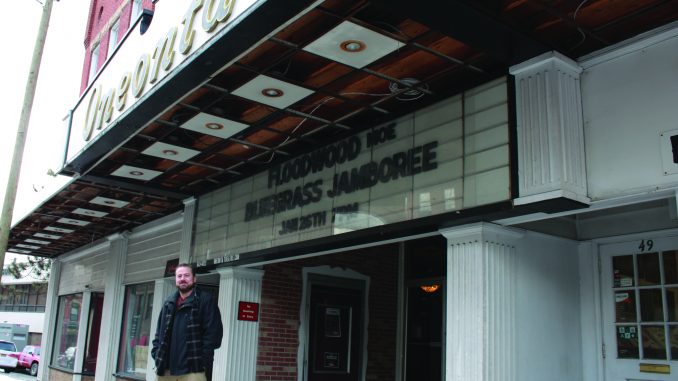 By Riley Peru, Staff Writer
November has a steady lineup of heavily anticipated film releases. From comedies to horrors, November will bring some box-office hits. Here is a collective list of some of the films that are set to be released this month, as well as a little synopsis of each of the movies. Some of these movies are either part of a series or stand-alone films. These will all come out in theaters and then can be found on specific streamlining platforms following their theater debut.
November 3rd – Priscilla: Set in 1967 at the time of Elvis Presley and Priscilla Wagner's' wedding. Instead of following the famous singer, this movie follows his wife as they navigate their relationship before their divorce. One thing to note about this film is that Priscilla Presley is an executive producer on the film, so her life will be portrayed accurately. Once finished in theaters, the movie will be shown exclusively on MAX.
November 10th – The Marvels: The newest installment in the Marvel Cinematic Universe follows an all-female superhero team. Carol Danvers, Kamala Khan, and Monica Rambou all have superpowers that become affected in an inconvenient way. Whenever they use their powers, they trade places with each other, and the trio must learn how to work together given their new circumstances. This movie, once done in theaters, will be streaming on Disney Plus.
November 17th – The Hunger Games: The Ballad of Songbirds and Snakes: This is the prequel to the critically acclaimed Hunger Games series. This film now follows President Snow, but he himself was a mentor in the early days of the Hunger Games. He gets District Twelve tribute, Lucy Gray Baird, and must work with her to get her to become the next champion of the games. Once this movie finishes in theatres, it will be streaming on Prime.
November 17th – Thanksgiving: After Black Friday ends in tragedy, a man dresses as a pilgrim and goes on a killing spree in his hometown of Salem, Massachusetts. This film has many familiar faces that audiences of all ages will recognize. Some of the featured actors and actresses include Patrick Dempsey, Milo Manheim, and Addison Rae. This movie will be found on Hulu once it concludes in theaters.
November 22nd – Wish: Disney's newest animated movie follows a girl who makes such a powerful wish that it needs to be handled by a strong being called "Star". While doing this, the girl accidentally endangers her community and must accompany this entity to help save her town. This will be streaming on Disney Plus following its release.
These films are not the only ones to come out during the month of November, but these are the ones that are most likely to receive lots of attention and break box office records in their opening weeks/weekends. If you want to catch any of these movies, check them out at the Southside Mall cinema. Tickets can range from five to ten dollars depending on the time of day for adults.
Source: