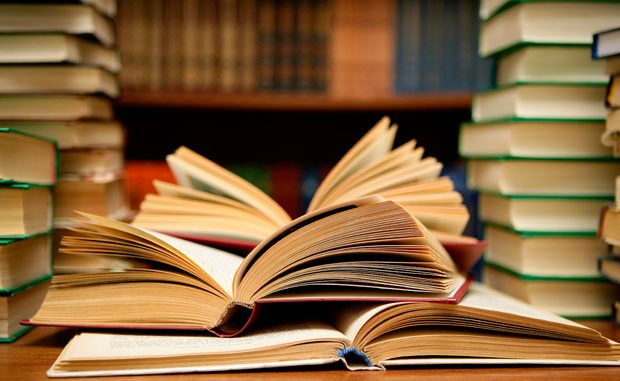 Riley Peru, Staff Writer
On Wednesday, Oct. 18, students and teachers gathered in the Morris Conference Center for an exciting night ahead. After the success of their first Red Dragon Reading featuring author Jessica Cuello, The Red Dragon Reading Series couldn't wait to welcome educator and author Raul Palma to Oneonta as one of this semester's picks to discuss with students books and work in the English field.
Dr. Robert Hect opened the event before giving an introduction to Palma's past work in his career. Palma had been educated at University of Nebraska where he received his Ph.D along with a specialization in ethnic studies. From there Palma worked as a Creative Writing professor at Ithaca College before becoming the Associate Dean of Ithaca College's School of Humanities and Sciences. It was in-between those times where he took up an interest in writing for himself. One of his works entails a collection of short stories titled "Ultraviolet Light," which surrounds the tale of tension between the Cubans, Cuban Americans, and Latinx community. The book won the 2021 Don Belton Prize for its portrayal of love and cruelty. His novels and essays have been categorized in many literary magazines such as "Alaska Quarterly Review" and "Smokelong Quarterly." Duly noted, Palm has also participated in the READATHON program, a reading event through the Tompkins County Public Library Foundation that raises funds for a local library.
The Red Dragon Reading Series will be prompting Palma's debut novel "A Haunting In Hialeah Gardens," which was published in early October. It tells the story of widower Hugo Contreras who becomes haunted by the burden of lost dreams and memories of loved ones. Hugo's experiences also explore the understanding of inner peace and acceptance. Palma felt encouraged to read the first and second chapter of his novel to the audience. The room fell silent as he spoke, everyone was completely captivated by what was being read to them. Students listened to every inscribed detail from "A Haunting In Hialeah Gardens."
After Palma finished his reading the floor was open to any questions or comments. Students mainly asked questions about the creation of the main character in the novel, Hugo Contreras, and what motivated Dr. Palma to write a story based on the central theme of debt both physical and metaphorical. With a smile on his face, Dr. Palma answered each question in great detail.
As someone who had never heard about the novel until attending the reading, this event gave great insight to the story and how much time and effort was put into creating it. Dr. Palma is very informative and direct with his work. The next Red Dragon Reading will welcome Dr. Mark Ferrera to our campus next month on Nov. 13. 
Interested in reading Raul Palma's books? You can purchase them on both Amazon and any Target near you. You can find Palma online at raulpalmawriter.com.