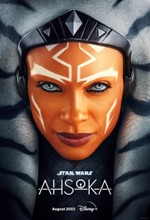 Brandon So | Staff Writer
On April 7, Disney unveiled several new announcements and teasers at the Star Wars Celebration in London. Most notably, the new trailer for the upcoming Disney+ series, Ahsoka.
The upcoming series features Ahsoka Tano, a Jedi played by Rosario Dawson, and one of the main characters featured in many popular Star Wars television shows including The Mandalorian, The Clone Wars, and Star Wars Rebels. Ahsoka is who previously fought alongside Ezra Bridges against Grand Admiral Thrawn in past Star Wars shows, two characters that have not been seen since the end of Star Wars Rebels. The anticipation and speculation are unparalleled compared to recent Star Wars releases. The addition of these characters to the live-action Star Wars universe has left fans thrilled as they are eager to watch the story unfold.
Ahsoka Tano is one of the most popular characters in the Star Wars universe, and her appearance in season two of The Mandalorian has created a lot of excitement among fans. Ahsoka is a Togruta, a species with a unique head-tail called montrals, which allows them to sense their environment. She was first introduced as the Padawan learner of Anakin Skywalker in the Star Wars: The Clone Wars animated series. After the release of the show in 2008, Ahsoka quickly became a fan favorite.
The casting of Rosario Dawson as Ahsoka has been met with a lot of enthusiasm from fans. Dawson played Ahsoka in The Mandalorian and received praise for her performance, especially for her portrayal of Ahsoka's fighting skills. She also expressed her excitement for the upcoming series in a tweet saying, "I cannot express how excited I am to bring Ahsoka Tano to life once again. Seeing her heart and spirit lives on in so many of you has been a constant source of inspiration and motivation for me."
The show will be produced by Dave Filoni, who is no stranger to the Star Wars universe. Filoni was the creator and executive producer of Star Wars: The Clone Wars, where Ahsoka was first introduced. He also directed several episodes of The Mandalorian and is considered one of the pioneers of the current Star Wars canon. The show's Executive Producer, Jon Favreau, is the creator and showrunner of The Mandalorian.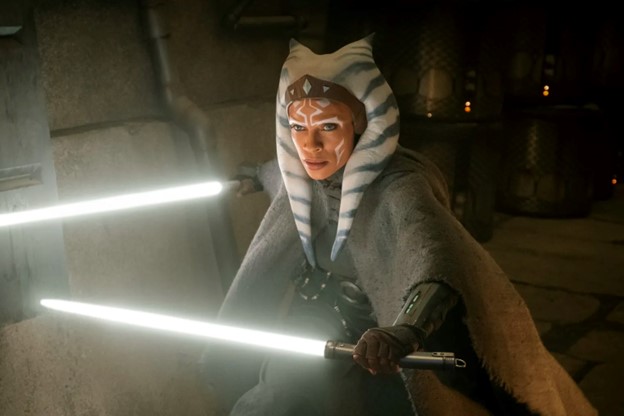 The announcement of the Ahsoka series has created a lot of excitement among fans, who are eagerly anticipating more details about the show. The appearance of Ezra and Thrawn in the trailer only yields more questions as it opens new story possibilities for both characters. It will be interesting to see how their story plays out on-screen, and how it will tie into the current Star Wars canon.
Ahsoka is set to release this August on Disney+ and is one of the most anticipated Star Wars releases this year. You can watch the full trailer here and expect Disney+ to release more trailers as we get closer to the show's release date.