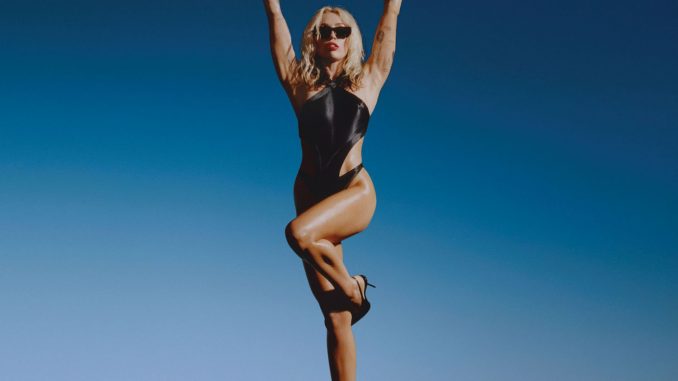 Christopher Milazzo | Staff Writer
Everyone's favorite Disney girl, Miley Cyrus, is back and better than ever! Cyrus recently released her new album, Endless Summer Vacation, and it's a new career peak that implements her career as one of the best pop stars of our generation. After releasing the lead single "Flowers" in January of 2023, Cyrus hit new milestones, being the number one song in America for eight non-consecutive weeks and becoming the most streamed song released in 2023 with almost 900 million streams."Flowers" is about independence, self-reliance, and keeping to your true self. I appreciate the track, but it's not a standout in the album. The album is filled with these vulnerable moments from Cyrus. She really gets into the nitty gritty of her life, especially with the next track "Jaded".
"Jaded" tells a story of problems within Cyrus's past relationships. She sings with regrets about not addressing the problems sooner. On the track "Thousand Miles", we see Cyrus dip her toes back into her country roots while mixing them with a little bit of pop. We haven't seen her put out country music since her 2017 album Younger Now. This track feels comforting and warm to me. "You", the fifth track on the album, sees her preaching about having fun and her independence.
In the next two tracks, Cyrus fully dives into loud dance music. "Handstand" and "River" were made to be blasted on full volume when everyone is dancing. They feel so energetic and full of life. Miley has never sounded better on a dance track. With the eighth track, "Violet Chemistry", she packs in a punch of synth-pop and wants her lover to stay with her for a little while longer. Her vocals on this track have never sounded better, having the voice of an angel in this song. But then immediately on the next track, "Muddy Feet", she showcases her vocals yet again. Cyrus brings back some of her angsty lyrics, as she did on her 2020 album, Plastic Hearts.
Miley Cyrus is one of the most celebrated artists of our time, implementing herself into everyone's life since the moment she premiered on the Disney Channel. With this new album, She claims herself as someone who can do just about any genre of music, and it'll be excellent. Her vocal range is perfect for any type of music, but she soars with pop and country music. After Endless Summer Vacation, Miley fully became a pop star and is still making the news for her music. I would rate Endless Summer Vacation an 8.5/10.