Brandon So, Staff Writer |
This past week, students learned through a series of Making Cent$ tabling events financial literacy skills and valuable life skills. Mary Ballard and Katie Peters, the women running this program, hope to help students make informative financial decisions and achieve their financial goals in the future.
According to Making Cent$, they offer engaging programming, financial coaching, and a wide variety of workshops. These events help students enhance their knowledge and confidence in personal finance. Previous workshops included topics about budgeting, money management, credit scores, savings, investing, loan borrowing, and repayment.
The first session they hosted was the Making Cent$ of Buying a Car, located in the Craven Lounge at Morris Hall. In this workshop, students were put through a scenario where they were tasked with buying their first car. Students would randomly choose their credit score and the type of vehicle they prefer to determine what car would be the best. There were different stations for students to determine things like the cost of interest and insurance. At the end of the workshop, students could 'negotiate' in different scenarios to practice buying a car at a real dealership. Overall, the workshop was a fun and informative way of engaging and interacting with students about the car industry. The Making Cent$ team provides different activities, informational sessions, and useful literature to students to help them on their way to financial literacy.
Another notable event was the Credit Report Check workshop, which took place in the computer lab at Schumacher Hall. In this workshop, students worked with Making Cent$ volunteers to learn about credit scores. Volunteers assisted students on a website that helps to determine their credit scores through various credit reporting agencies. Students were able to enjoy light fare and beverages provided by the program as they strengthened their financial skills.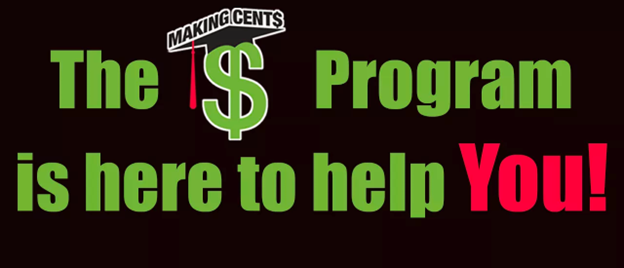 If you were unable to make the program, keep an eye out on Campus Connection for future events or visit the Making Cent$ page on the SUNY Oneonta website. From there, students can learn and connect with members of the campus community who can help to answer any questions.
The Making Cent$ program is a fun and informational way for students to get engaged and be involved on campus. These events help to foster financial literacy in students no matter what major they are in. Skills like these can be used throughout your entire life, so why not make cents of it all?