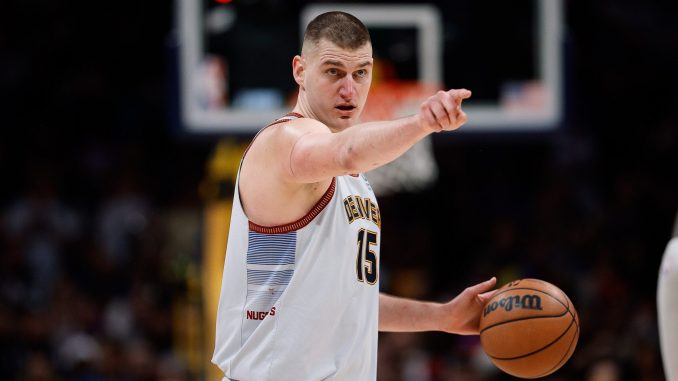 Nick Winograd | Sports Section Editor
Nikola Jokic has already cemented himself as one of the best players in the NBA, winning the MVP award in back-to-back seasons in 2021 and 2022. However, many critics and fans alike wonder if he can continue his dominance and win the award for the third consecutive year. In this article, I will argue that Jokic not only has a strong case for winning the MVP award in 2023 but is the most deserving candidate.
First and foremost, Jokic has proven himself as an incredibly consistent player. He has averaged a double-double in each of the last four seasons, and his stats have only improved with time. Last season, he averaged 27.1 points, 13.8 rebounds, and 7.9 assists per game while shooting an impressive 58.3% from the field. These numbers are already excellent, but when you consider that Jokic missed just eight games, it becomes even more impressive.
Furthermore, Jokic has proven himself to be a clutch player. In the 2021 playoffs, he led the Denver Nuggets to the second round, averaging 29.8 points, 11.4 rebounds, and 6.7 assists per game. This included a game-winning shot in Game 3 of the series against the Portland Trail Blazers. In the 2022 playoffs, Jokic once again proved his worth, averaging 31 points, 13.2 rebounds, and 5.2 assists per game in the first round series against the Golden State Warriors.
Another factor that works in Jokic's favor is his impact on the Denver Nuggets. The team's success is largely dependent on Jokic's performance. Without him, the Nuggets would not have made the playoffs in either of the past two seasons. Jokic is the driving force behind the Nuggets, and his absence would be felt greatly. This demonstrates his importance to the team and strengthens his case for the MVP award.
Nikola Jokic is more deserving of the MVP award than Joel Embiid due to his consistent performance throughout the season. Jokic has played in 67 of 76 games for the Denver Nuggets, averaging 24.9 points, 11.9 rebounds, and 9.9 assists per game. He has led the Nuggets to a 51-24 record, despite injuries to key players on the team. In contrast, Joel Embiid has missed 15 games due to injury and has played in just 61 games for the Philadelphia 76ers. While Embiid has had an impressive season, averaging 33.3 points, 10.2 rebounds, and 4. assists per game, his inability to stay healthy and play in a significant number of games makes Jokic a more deserving candidate for the MVP award. Jokic's consistent performance and ability to lead his team to a solid record despite adversity make him a strong contender for the award.
Lastly, Jokic has consistently been a good teammate and a positive influence on the court. He is known for his unselfish play and his ability to make his teammates better. This has particularly been evident this season, as Jokic's passing ability is on full display. He's in the top five in the league in assists per game, which is a rare feat for a center. His ability to make his teammates better is something that should not be overlooked when considering him for the MVP award.
In conclusion, Nikola Jokic has a strong case for winning his third consecutive NBA MVP award in 2023. He has proven himself to be an incredibly consistent and clutch player, has a significant impact on his team's success, and is a positive influence on and off the court. If Jokic can continue to perform at a high level and lead the Nuggets to success, there is no reason why he should not win the MVP award again.