Andrew Dawson, Editor-in-Chief |
SUNY Oneonta's WONY FM Radio is proud to announce their DJ of The Month for March 2023, Faith Logue for her hit show "Nothing is Real."
Faith is a media studies major and has plans of becoming a music journalist after college. She is currently working as a music journalist for magazines called Kinda Cool Magazine, Bummer Brews, Legends of Tomorrow, and Tonitruale Magazine. She is also an Assistant News Editor for NYS Music's website.
Faith joined WONY as a freshman and loved her experience as a DJ. Shortly after she joined WONY, Faith realized she wanted to play a bigger role in the club. Faith is currently a member of their E-Board and is the Music Director.
The Music Director is an important position at any radio station as they oversee all music that is being played without a DJ in the studio. Faith contacts artists and publishers to get new music for the club to play on air. Faith is also responsible for running their spring festival called WONY Island. They receive many submissions from school bands to play at WONY Island, and Faith selects the bands that will be part of it.
One of Faith's favorite bands is the Beatles, which inspired her to create the title of her show "Nothing is Real." Faith doesn't have a specific theme for the show. Instead, she plays a variety of music, catering to all genres. Faith said the songs she plays each week depends on her mood and what songs she's been listening to throughout the week.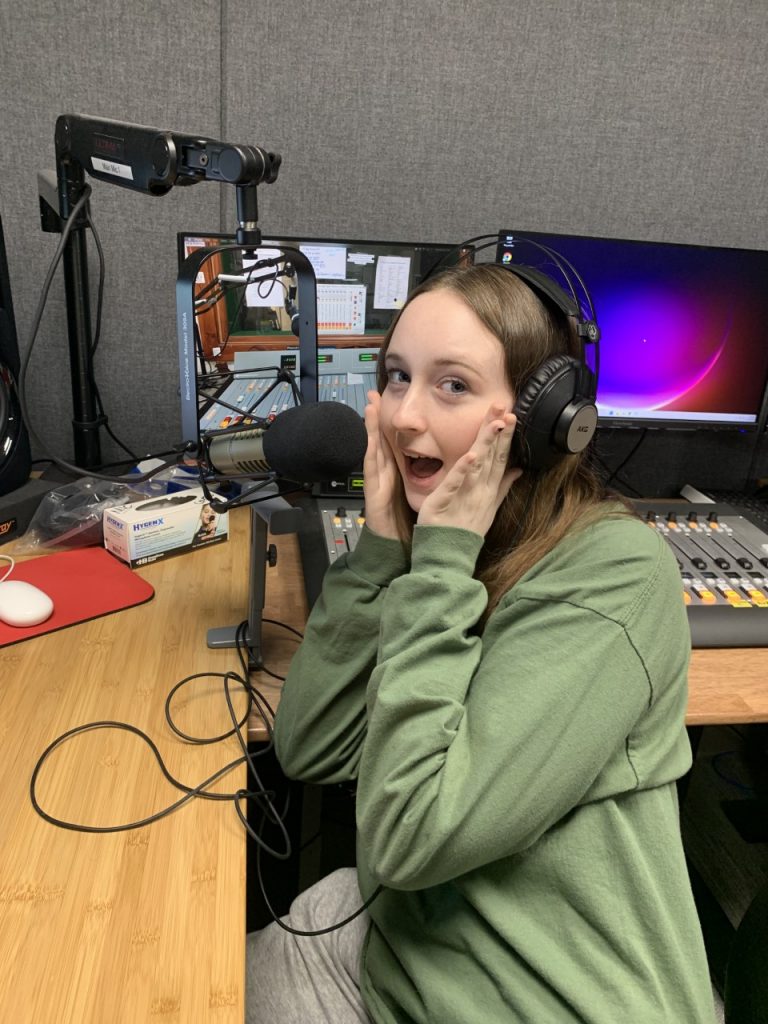 Faith likes to keep her show modern and plays popular music from TikTok. During her show, she likes to be unfiltered and talk about real issues that are happening in the world. She gives insight into those issues and loves to focus on their positive aspects.
"I knew when I committed to Oneonta, I wanted to be a part of the radio club because I thought it would be kind of cool and I'm really glad I decided to join because I enjoy doing it every week," said Faith on what inspired her to join WONY.
Later in the interview, Faith encouraged others to join WONY, saying, "If the idea of having a radio show is not the big reason for you to join WONY, just know you will make a lot of friends from joining the club. I've made so many friends from WONY that I can't wait to keep in contact with for years down the line. It's also a welcoming community that is here for you, will support you and loves music."
If you enjoy listening to a variety of music and want to stay up to date on trendy new songs, then tune into the hit show "Nothing is Real" hosted by Faith Logue. "Nothing is Real" is on every single Wednesday from 4 p.m. to 6 p.m. on WONY 90.9 FM Radio. And congratulations to Faith Logue on winning WONY's prestigious DJ of The Month award!
Are you interested in being a part of a bigger community in college and making new friends? If so, becoming a member of our Red Dragon radio station could be a perfect fit for you. If interested in joining WONY, contact their Training Director Azules Rule at [email protected], and don't forget to keep it locked!