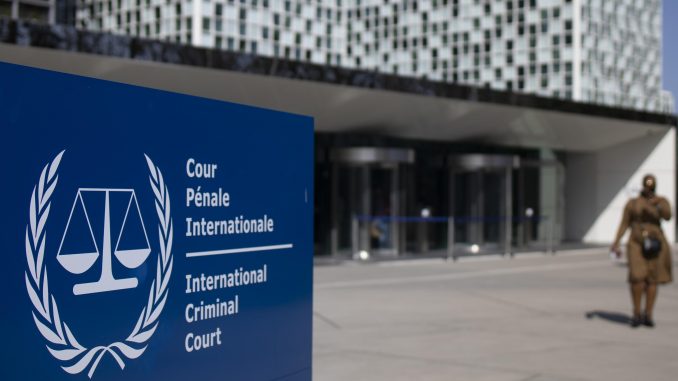 John Martello, Copy Editor
On March 17, the International Criminal Court (ICC) announced an international arrest warrant for the President of Russia, Vladimir Putin, and Russia's Commissioner for Children's Rights, Maria Lvova-Belova. This was done based on an investigation of war crimes during the ongoing military conflict between Russia and Ukraine. The investigation concluded that Putin had committed war crimes in the forcible relocation of children at the hand of the conflict.
The ICC is a global organization established in 2002 and has over 120 different member countries. This includes global giants like the United Kingdom, Germany, France, and many African nations. Most noted are the countries that are not included in the ICC, such as Russia, China, and the United States. The ICC was established using the principles that founded the Nuremberg Trials, a post-World War II international war crimes tribunal aimed at prosecuting Nazi officials. In the 1990s, during the Rwandan Genocide and the ethnic cleansing of Yugoslavia, many countries pushed for a global court to hold war criminals accountable. The ICC was born out of United Nations resolutions.
So, what does this arrest warrant mean? Technically, because Russia does not recognize the ICC, the warrant is merely symbolic. However, as global tensions tighten around the Russian-Ukraine conflict, it damages the reputation of the Russian president. Putin is known on a global scale for his frequent visits to foreign countries, representing a strong image for the Russian people. However, this international arrest warrant restricts his visitation to all the member states. If Putin tries to enter a member country, he will be arrested.
In response to the warrant, President Joe Biden has shown support for the ICC's ruling, stating that Putin "clearly" committed war crimes. President and hero of the Ukrainian people, Volodymyr Zelenskyy, has called this warrant a changing point in the conflict, naming it a "historic decision." It is important to note that Ukraine is not a member state of the ICC, but it has granted the ICC proper jurisdiction to operate inside of it.
The Kremlin does not agree with this warrant and began denying it immediately. Press Secretary for Russia, Dmitry Peskov, called the warrant "outrageous and unacceptable". Lvova-Belova had words for the ICC, stating that Russia does not leave children in war zones and "that we take them out, we create good conditions for them." Putin himself is yet to address the warrant.
Going forward, it is difficult to pinpoint the outcome. On a larger scale, this warrant creates complications for Putin and the Russian effort to take over Ukraine.