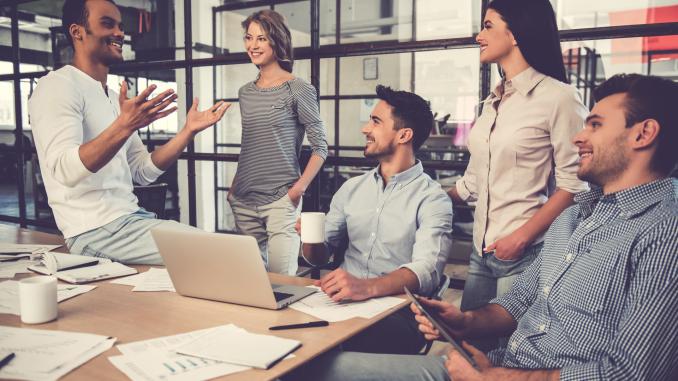 Lara Murray-Sterzel, Staff Writer |
If you're looking for a way to get involved professionally on campus, this club might just be for you: The Entrepreneurship Club's purpose is to cultivate innovation and encourage active networking opportunities for students, regardless of major. This club wants to challenge you in meeting common goals in the business world by using communicative and collaborative skills.  
On Friday, March 3, the Club held a small virtual meeting on Microsoft Teams. This was a follow-up on current plans and a discussion of events to come. One of these events was the Chamber of Commerce Ambassador Interest Event which is set to come on April 19. This event will be held at the recently opened NAGS Bar & Kitchen, with local business owners present. This event is for students to practice their networking skills and gain insights into running a business. Club members said the local business owners will talk about how to get involved with the chamber, how to be an ambassador, and how to get involved. There are discussions being held about how the Chamber helps run the local businesses and make valuable connections. The Entrepreneurship Club looks forward to the event and what advice the business owners have to offer.
Before the meeting concluded, one member was working on a survey surrounding St. Oney's Day, which is an event when Oneonta students gather to celebrate St. Patrick's Day. The survey asked students what places they'd like to go to celebrate. Two of the four picks were the Red Jug Pub and Latte Lounge. The release of this survey is still underway. The purpose of this survey is to keep up with the community socially and get an idea of what businesses are popular. Connections like these can help the club grow and pursue opportunities in those businesses.  
As of right now, the club isn't holding any campus events other than their general body meetings. With the Executive Board vote on the way, members are taking their time to select a candidate. The Entrepreneurship Club does look forward to competing with groups in business competitions and investigating knowledge bases. Interested in voting for the Executive Board or in joining the Entrepreneurship Club? To learn more about the Entrepreneurship Club go to Campus Connection, or email them at [email protected].