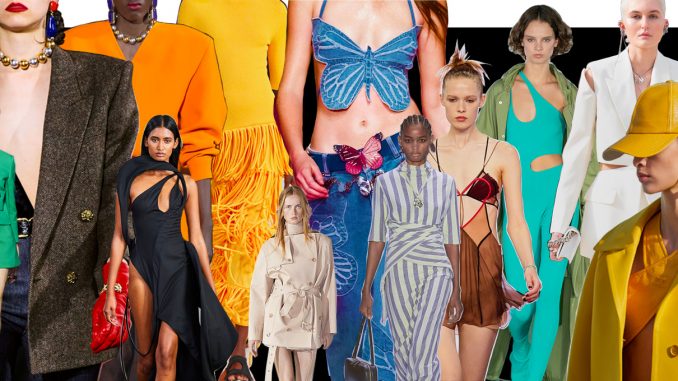 Lara Murray-Sterzel | Staff Writer
Can you imagine life without fashion? Fashion is not just about clothing and runway models: It's about the art of design. It's everywhere. Art allows our minds to exercise and expand to their surroundings; the difference is the way people express it. One of these many ways is in the form of fashion. Oneonta holds no limit to how many clubs they have on campus, which is why our school has a Student Fashion Society. This club is about gaining a better insight into the fashion industry by focusing on show production, event planning, public relations, advertising, modeling, and management. 
On Wednesday, Sep. 14, the Student Fashion Society had its first meeting. Their President, senior Lindsey Dictor, opened the meeting with an introduction about herself and why she joined. She's a fashion merchandising major who joined because she loves fashion and looked to connect with other students who share that major. Next, Vice President senior Lizzie Hastings introduced herself. She's also a fashion merchandising major who's been in the club since her freshman year. She joined to meet other people who shared a common interest in her studies. Then, the Modeling Coordinator, senior Monique Muzeja, a psychology major, introduced herself. She joined the club for her love of photoshoots and modeling.
After the four other members introduced themselves, the last to go was Beauty Coordinator and senior Caroline Reals. Reals is a family and consumer sciences education major who joined the club because she always loved fashion. Something the members mentioned was all were welcome to join because fashion shouldn't be closed off to any student, regardless of gender. The girls also discussed four available positions in their club. These positions are magazine coordinator, secretary, treasurer, and set designer. They strongly encourage anyone who's interested in the fashion club to apply for these positions. The girls welcome new ideas and designs into their society, so they encourage people to never hold back.   
The Student Fashion Society discussed their ideas for the upcoming semester. First, they want to gain new members and get those positions filled. After that, they'll start with planning a mini fall fashion show, create a magazine, design t-shirts and apparel, and then focus on their annual spring fashion show.
They're going to need a lot of help this year. It's not easy planning a fashion show and holding the club together by themselves. Now that most of the members have reached their senior year, they'd like to put the future of their club in good hands. Interested in joining? Check the Corq app for information about the weekly Student Fashion Society meetings.