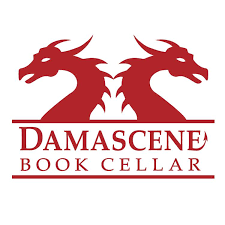 Rachel Dobkin, News Editor |
The Damascene Book Cellar will close in May 2022 after more than 45 years of outstanding service to the SUNY Oneonta Campus. An online service called e.Campus.com will take its place starting on Apr. 11, 2022, just in time for summer courses.  
Diane Williams, Director of Oneonta Auxiliary Services (OAS), said, "due to the gradual decline in textbook sales on campus, our campus contractor, Dan Birnbaum of Damascene Book Cellar, informed OAS this summer that their operation is no longer sustainable in today's global market."
This is a national phenomenon where physical bookstores cannot keep up with online marketplaces. Many students find it easier and more affordable to buy their textbooks online. The demand for the Damascene Book Cellar has decreased while students increasingly buy their books from online sources like Amazon and Chegg.
With e.Campus.com, students can access and order all materials from devices such as phones, tablets, and computers. This means no more waiting in line at the bookstore. Students can then choose to pick them up on campus at the Dragon Express in the Hunt College Union or ship them directly to off-campus addresses. Although books will be bought online, students can choose between e-books and physical copies depending on the supply of the book.
e.Campus.com was founded 23 years ago in 1999 and they currently provide its services to over 160 colleges and universities. SUNY Oneonta will join other SUNY campuses that have already made the transition including SUNY Morrisville, SUNY Canton, SUNY Cortland, and SUNY Cobleskill.
"We are confident that we will be able to broaden options, maintain or reduce the cost of textbooks, and provide a service to students that align with the way they do business. An online platform will also strengthen the future of the college by being positioned for rapidly changing needs in textbooks," said Williams.
Williams continued, "With this partnership, students will gain more access to discounted course materials, including an industry-leading selection of used and rental products. Students will also gain access to a peer-to-peer marketplace to allow for even deeper savings and a broader selection."
This online transition doesn't just help students, but faculty as well. Faculty will gain access to the user-friendly adoption tool, FAST, to adopt course materials, and view real-time pricing and research content. Faculty will also have access to a dedicated account management team to answer all questions and assist with all aspects of the course material adoption process.
As our society becomes more technologically dependent, so does our campus. eCampus.com is only one of the initiatives that the college is performing to increase ease in education through technology. SUNY Oneonta will also be switching their digital learning platform from Blackboard to Brightspace from the company Desire to Learn (D2L). These platforms will take a few semesters to fully transition, but it is something to look out for. 
If you have any comments, questions, or concerns regarding the online transition of the bookstore, feel free to contact Diane Williams via email at [email protected].