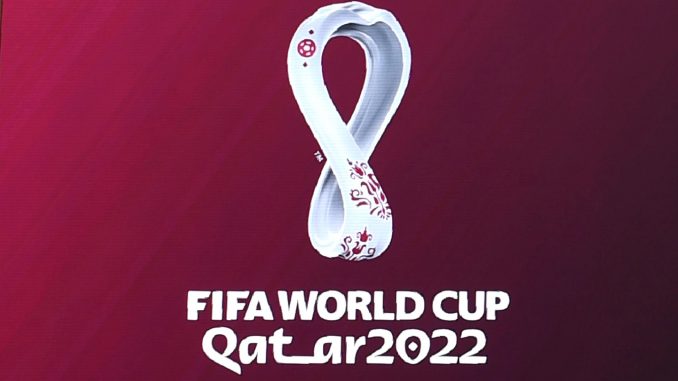 Casey Ryder, Staff Writer |
Later this year on Nov. 21 at the 2022 World Cup in Qatar, Senegal will take on the Netherlands at Al Thumama Stadium in Doha. I can't wait for the tournament to start but regardless of how great the tournament proves to be, nothing can change the fact that the World Cup being held in Qatar is a disgrace.
Before I vent any of my frustrations with the choice of venue for this event, I'd like to make two things clear. First, whatever criticisms I make are totally unrelated to the casual people of Qatar who I'm sure will be brilliant hosts to all the fans traveling from around the world. Second, I'm not asking any of the players to go on strike nor am I advocating for any fan to boycott this tournament. I just don't want people to turn a blind eye to the gross human rights abuses which have been committed in Qatar in the lead-up to this event.
The 2022 World Cup in Qatar is one of the more prominent examples of sportswashing in recent history. Sportswashing is when an individual, group, corporation, or nation-state will use sports as a way to paint themselves in a more positive light and enhance their reputation.
Qatar certainly has much to distract from. At the heart of all this is the exploitation of migrant workers working in construction, many of whom will have worked on building the necessary infrastructure for the World Cup. At the heart of the exploitation is Qatar's "Kafala," or sponsorship system where foreign workers are bound to their employers, meaning they are not permitted to change jobs or even leave the country. This leads to obscene levels of exploitation by employers where workers are often paid late or not paid entirely, subjected to forced labor, and put in conditions so dangerous that a report from the guardian in Feb. 2021 found that 6,500 migrant workers had died in Qatar since it had been awarded the World Cup in 2010. While there is no way of knowing exactly how many of those deaths were workers who had worked on projects related to the World Cup, how is FIFA, an organization which claims to care about promoting human rights, ok with putting on a tournament in a place where thousands of workers have died in order to build the stadiums?
Unfortunately, that's not the only reason why Qatar is a horrific place to hold the world's biggest sporting event. Qatar is a country where homosexuality is illegal. To my knowledge, none of the teams headed to Qatar this winter have any players who are homosexual, but what if there was? Should someone who has worked their entire life to get to a World Cup have second thoughts about going because it's being held in a country that does not accept them for who they are? Once again, FIFA claims to be all about tolerance and acceptance for others, but their words don't match their actions.
Not to mention the fact that in Qatar, individuals are unable to speak out or protest the government. Freedom of speech is an essential human right and no country that denies it to its people should be able to host such a big sporting event.
I have heard some people frame this tournament as "Bringing the World Cup to the Arab World." I am all for bringing the World Cup to the Arab World, as well as to other parts that historically have not hosted major sporting events, just so long as basic human rights and dignity are respected.
Going forward, FIFA, which is no longer headed by disgraced former President Sepp Blatter, must do better and should only award the World Cup to countries where innocent civilians will not be exploited, and where people are entitled to basic human rights.
Like I said in the beginning, when the World Cup comes around this November, you should watch it and enjoy all its glory. Just don't forget about all of those who have been sacrificed to make it happen.