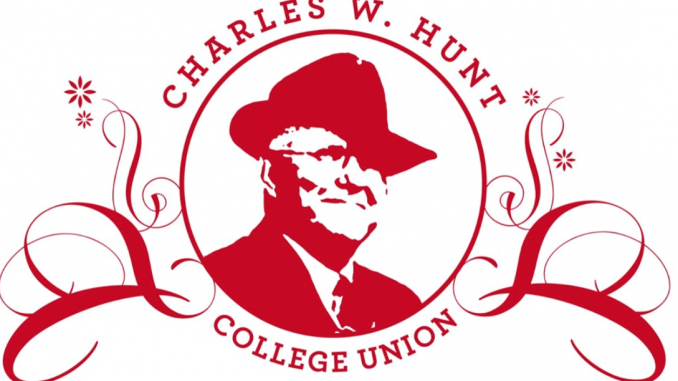 Kyora Wallace, Staff Writer |
What if I told you there was a giant line in Hunt Union for something that wasn't Starbucks? On Mon., Mar. 21 an Insomnia Cookies Fundraiser was held by Hunt Union, and it did not disappoint.
It may go without saying that the fundraiser was a big success. The word spread that there were cookies in Hunt Union causing students and faculty members to flock to the building. The cookies for sale included flavors like Snickerdoodle, Sugar Cookie, Chocolate Chunk, Double Chocolate Chunk, and more. The fundraiser began at around 11 a.m. By noon most of the cookies had been sold out. Based on what I noticed, the chocolate chunk cookie was a fan favorite. Burns said, "Sugar and snickerdoodle sold out the fastest." But unfortunately, "the least selling cookies were oatmeal raisin and white chocolate macadamia nut."
Fundraising is a common practice on campus. It's rare to walk through campus and not see a table selling Girl Scout Cookies or Krispy Crème Donuts. However, this one was different. Insomnia Cookies are not a common selling good in Oneonta, so this caught the attention of many students and staff. I spoke with one of the students running the fundraiser, Liam Burns. Burns said that using Insomnia Cookies was a deliberate choice.
"We chose insomnia cookies because we believe it is very popular and it is not convenient to get in Oneonta, so we believed it would be easy fundraising with insomnia cookies," said Burns. Community outreach is important to Insomnia Cookies. According to their website, "Insomnia Cookies' desire to be a part of the community also means we love participating in community events."
After seeing how campus and clubs had to operate within COVID restrictions these past few years, it's nice to see fundraisers making a resurgence. Seeing Greek Life and other clubs get back into doing events like Pie A Phi, selling bracelets, and selling donuts in Fitzelle Hall has made the campus almost feel whole again.
Just like how there are many different fundraisers, there are many different reasons to host them. Some clubs need the money for events, transportation, and club merchandise. Everyone wants a nice crewneck and hoodie with their organization's name, and the Hunt Union staff is no different. However, their shirts are more for service than swag.
Burns said, "We are fundraising for Hunt Union Programming. It's for student staff apparel that will identify us as student workers." He mentions that "they will help our upcoming events run more smoothly like the Color Run and O-Fest."
Whether you're buying cookies, donuts, or homemade bracelets, it's important to support the organizations in our campus community. The chances are that the money is either going towards nice things for the campus, like snacks and events, or it's going towards the clubs' needs like transportation fees or T-shirts. I can't think of a better way to show your Red Dragon Pride!