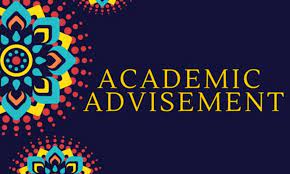 Chelsea Sookra, Staff Writer |
Planning courses and figuring out what you need to graduate can be tough, but Academic Advisement is here to help! They're hosting live sessions for students to come ask questions they have and learn more about what SUNY Oneonta has to offer to get them on their feet and graduate. No question is a dumb question: you don't have to figure it out on your own.
Academic Advisement advisors, Claire Swantak and Anna Legname, held an academic planning meeting for students via Microsoft Teams. They began their session by telling students about their website https://suny.oneonta.edu/academic-advisement/meet-our-staff where the button to schedule an appointment with an academic advisor is located right in the center of the site for easy access.
They showed us the Meet Our Staff tab where several advisors are listed to help you. The academic advisors can provide assistance to students for degree configuration and to help students understand any information needed in order to graduate. Appointments are half an hour long.
Along informing students about degree requirements, they can help with approving credits from an outside school if they send them the college, course name, and course number before registering for the course. If you're considering an academic leave of absence, they can help with that as well. If you want to take an online course elsewhere, they'll give you approval.
They advised students to find their rhythm. Get to know your academic program. The most important thing you can do is utilize your resources. The resources available are DegreeWorks, degree maps, faculty advisors, and the Academic Advisement Center.
Many students are confused about what general education courses they need. Every student needs a math course and a basic communication course. Five of the eight general education course attributes are required along with those which are listed on DegreeWorks. These attribute areas are American history, world civilizations, foreign language, social sciences, humanities, the arts, natural sciences, and western civilizations. You can choose any five of the eight.
SUNY Oneonta has its own specific requirements that you need to meet as well. You need to complete an oral communications course and a scientific reasoning course which is either a natural or social science course.
What if I want to change my major but I'm unsure if my classes will go towards it? Click the What-If tab on Degree Works! The What-If tab allows you to pick any of SUNY Oneonta's majors and what your degree map would look like, along with where your current major courses would be applied.
You can also see where future courses you're planning on taking would fit into your degree in that same tab. Just type in the subject and the number of the course, such as MATH 151, to see how that would fit in your degree plan.
If you'd like to know more about academic advisement, you can reach out to them via phone or email at (607) 436-3390 and [email protected].