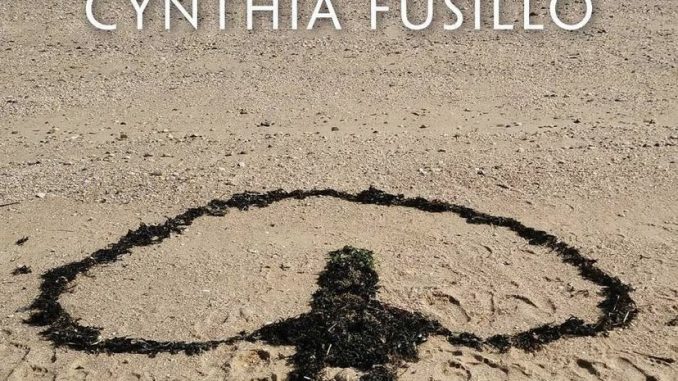 Chelsea Sookra, Staff Writer |
SUNY Oneonta's art gallery is finally reopening since COVID-19's shut down! Martin Mullen Art Gallery, located in the Fine Arts Center, has its opening reception Thursday, September 16th from 5-7 p.m. This fall's exhibit is "Leave Me with You," a solo event by Cynthia Fusillo. Cynthia is an alumna of SUNY Oneonta and an international artist who currently resides in Barcelona, Spain. Cynthia graduated from SUNY Oneonta with a Bachelor of Arts in Art in 1976. She continued her education in art through 2015, getting her Master of Fine Arts, Master of Arts, Master of Arts in psychology, a postgraduate course in art therapy in Metafora, Spain, and Curatorial Studies in Venice, Italy.
When speaking with her, she told me she is honored to be here and that none of this would have been possible without SUNY Oneonta. She owes her art career to Professor Martin Mullen, who the art gallery is named after, with whom she took many of her art classes at Oneonta. Along with extensive education, Fusillo has received numerous awards for her work with her most recent award being the 2020 Saint Petersburg Artist Residency in Russia. Cynthia participates in solo exhibits, group exhibits, as well as publications. Her art is paper-based and focuses on the need for sustainable resources, materials, and systems. She sews, draws, and prints images, words, and patterns of sustainable materials to make her clothing and accessories that hang from sticks, rods, pins, and hooks. Some of her substantial materials are from the environment such as moss, leaves, seeds, pods, flowers, and seaweed from places like China, Spain, Long Island, Queens, and Oneonta. Like the materials, many of the pieces weren't made locally and are coming from Barcelona, New York City, Long Island, and China. These materials signify the beauty of life, death, and change. In the natural world, everything is recycled, reused, and shared, like Fusillo's use of these materials. Themes of fragility, strength, receiving and giving, the feminist perspective, the body, homage to mother earth, and untraditional use of materials are also present.
Clothing is only one part of the exhibition. Works on paper, installations, traditional prints, drawings, sculptures, and photographs will be featured as well. Cynthia believes we need to return to a positive relationship with the world. Along with "Leave Me with You," Cynthia will be building another piece in the Project Space Gallery with help from interested current studies. This piece will be added to "Leave Me with You" in October. If you can't make the opening reception, the gallery will be open from Monday to Thursday from 11 a.m. to 4 p.m., until October 25th.
Cynthia's information is posted on her website as well which is https://cynthiafusilloross.com/martin-mullen-gallery/. Cynthia's art is unlike anything I've seen with beauty and mystery enticing you at every glance. As I look at some of her past works, I get even more excited about the upcoming reception. Cynthia Fusillo can turn the simplest of materials into art. I hope to see you there, awestruck and full of wonder.