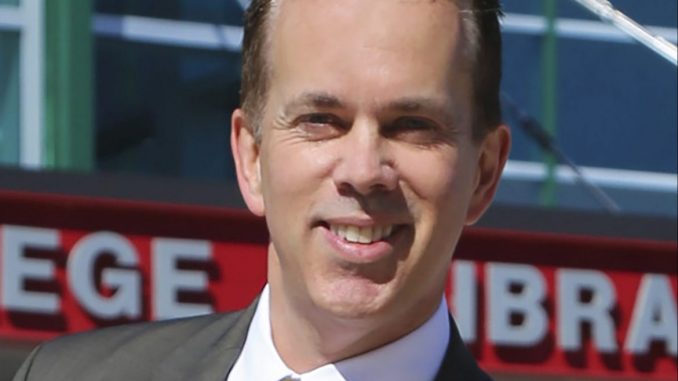 Ashley Hopkins, Staff Writer |
The previous school year was filled with tons of changes; one of these changes being Dennis Craig becoming the Acting President of SUNY Oneonta.
Craig's time at SUNY Oneonta began in Oct. 2020. Many of us will remember how crazy that time was. Everything was uncertain and no one knew what the future would hold. Craig's time here came to an end just recently, and I wanted to interview him to get to know his thoughts on being Acting President for 10-and-a-half months.
Before his position as acting president here at Oneonta, Craig was the Interim President at SUNY Purchase for two years. This allowed him to establish a "solid reputation within SUNY and more broadly, higher education and had led a successful fall 2020 opening at Purchase College," said Craig. Fun fact: Craig is a student of the SUNY system as well; he earned his Bachelor's degree at SUNY Plattsburgh!
Upon his arrival, Craig said that he was "excited for the challenge, and anxious as everyone was, especially in the early stages of the pandemic when an effective vaccine seemed to be a long way off." Craig pointed out that there was no "honeymoon period," and much of his job required quick decision-making due to the growing cases of COVID-19.
Most would agree that Craig did a fantastic job considering he was thrown into this new position at such a difficult time. Students and staff feel that Craig was great with communication; he frequently sent out emails consisting of updates and news, and people were happy to be kept in the loop. He also consistently asked students for their thoughts about how they wanted the semester to move forward.
I asked Craig if there was a moment that was particularly memorable for him during his time at Oneonta. Craig said, "There are many, but my office hours with students, and time spent with fundraising board members provided constant reminders of the spirit of the campus, it's mission, and the powerful impact that SUNY Oneonta has had throughout generations. It was a source of inspiration for me during the pandemic."
What's Craig up to now? Today, he is the Vice President for Student Affairs and Enrollment Management. "Like SUNY Oneonta, it is a special place. I have worked with the faculty and staff here for many years– it feels like an extended family for me here, and I continue to enjoy the spirit of solving problems together," said Craig.
Craig's final piece of advice for the students and faculty of SUNY Oneonta was this: "The support that you provide one another is powerful. Focus on this as an area of strength. We are all imperfect beings – works in progress. Be kind to one another and have empathy. These are tough times and we need to stick together. Follow COVID safety guidelines. A lot of people are taking on thankless tasks to keep us all safe."
Dr. Alberto Jose Cardelle has recently joined the SUNY Oneonta community as the ninth president following Dennis Craig's departure. While we are sad to see Craig go, the SUNY Oneonta community is excited to start this new chapter with Dr. Cardelle and we can't wait to see what's in store!