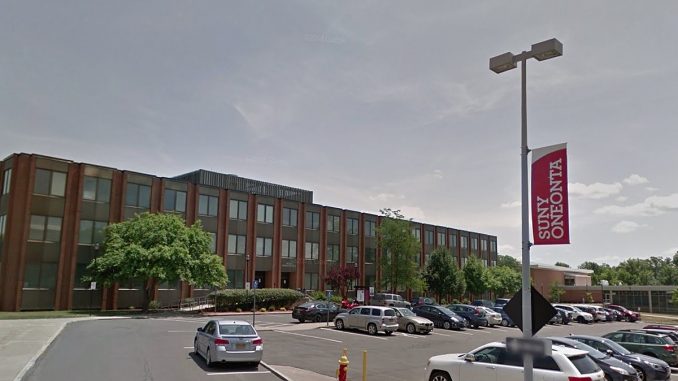 Casey McShea, Editor-in-Chief |
Since the shift to remote learning in early 2020, students of all ages have been forced to adapt to a new and unprecedented style of learning while professors and teachers are struggling with a more difficult mode of teaching. Lack of socially interactive learning environments has undoubtedly affected students, making remote learning difficult to cope with. While some might think at-home learning allows students to be more flexible, a lack of a structured routine more often than not makes students unmotivated to learn and complete assignments.
One study by Dartmouth College recorded that college students' mental health has declined as a direct result of the pandemic, including a spike in depression and anxiety. Another study conducted by the University of Colorado Boulder showed the majority of participants agreed that the switch to remote learning was negatively affecting their learning, grades, motivation levels and stress levels.
This semester, the State University of New York (SUNY) system made the decision to eliminate spring break from the Spring 2021 semester calendar and replace it with spread out "Wellness Days" throughout the semester. On Wellness Days, classes are not held and professors are not permitted to assign work or have it due. These days off are meant to "provide a brief break from classes and meetings, and an opportunity for students and faculty to decompress from the challenges of taking/delivering college courses during the COVID pandemic," according to a November email from SUNY Oneonta's Provost and Vice President for Academic Affairs, Dr. Leamor Kahanov. The decision was made as an attempt to minimize travel to and from SUNY campuses to reduce the risk of spreading COVID-19.
I completely understand the logic behind this plan. Spring break is often a time when students travel and party, and the risk of even a few students continuing to do so against any college's recommendation is too high. One of the biggest causes of SUNY Oneonta's outbreak last fall was due to students partying. Any small amount of students traveling could cause a massive outbreak on a campus or in the surrounding community.
I do not, however, believe SUNY has implemented a strong enough plan to make up for the lack of a break during this semester. While a week off is, of course, not the solution to students' mental health issues, it certainly provides an extended period of mental relaxation and decompression. One random day off in the middle of the week will likely not be spent relaxing but catching up on assignments and studying.
In addition, SUNY Oneonta in particular has opted not to provide its students with its usual Study Day, a day in between the last day of classes and the beginning of finals week. This semester, classes end on May 6, and finals begin on May 7. When I reached out to the Registrar's Office to ask if this was an error in the calendar, its response was, "There is no 'Study Day' as there is a Wellness Day on the 3rd."
While the elimination of spring break was a decision that SUNY Oneonta did not control, the elimination of a Study Day was. Other schools such as SUNY Cortland have scheduled Study Days for its students or at least planned Finals Week in a way that gives its students a weekend in between the end of classes and the beginning of finals to study and prepare. Even if one wanted to argue that the combination of Wellness Days and a Study Day would be too many days off, that isn't a plausible argument, because the amount of Wellness Days do not even equate to a full Spring Break. There are four Wellness Days spread out across the term, whereas Spring Break is usually a full week. At the very least, a normal Study Day in addition to the Wellness Days would equate to the original Spring Break calendar.
The bigger problem with this, however, is that Wellness Days were created in order to give students a mental break. How can the college claim this to be when they are essentially combining the last Wellness Day and Study Day? If the reason students no longer have a Study Day is because a Wellness Day is within the same week, that implies that students are expected to prepare for finals on their Wellness Day.
As I criticize SUNY Oneonta for this move, I must also acknowledge its success so far in the semester with its successful lack of COVID cases. According to a Feb. 16 email from SUNY Oneonta's COVID Response Team, the college's current positivity rate is only .18 percent. At this point in the semester last fall, the school had already shut down and sent its students home. The new spring reopening plan has since far been successful. This should not disregard students' struggles with mental health. The claim that there is not a Study Day because of the nearby Wellness Day sends the message that students' mental health is not a priority. A personal survey I conducted asked SUNY Oneonta students about their feelings towards online learning and the school's responses to the shift. 83.33 percent of students disagreed that they felt SUNY Oneonta is taking students' mental health seriously.
While there may never be a completely perfect answer in these difficult times, universities' efforts to emphasize the importance of mental health often feels like an empty promise. If remote learning is to eventually become permanent to some extent, universities need to put more effort into showing their students that their mental health is a top priority.