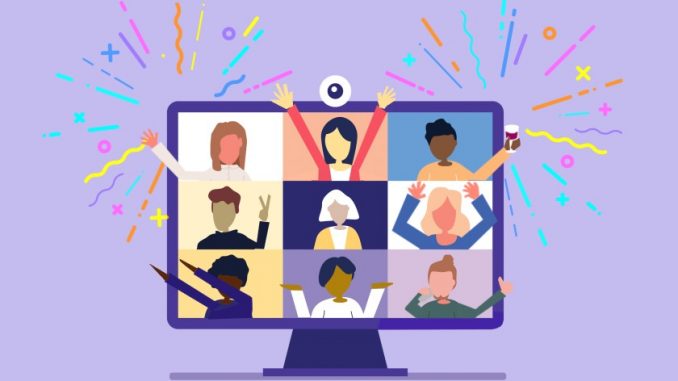 Jessica Kennedy, Editor-In-Chief |
The first two weeks of SUNY Oneonta's Fall 2020 semester was a whirlwind of events and emotions. The shutting down of campus due to an overwhelming amount of COVID-19 cases is unfortunate news to those who relied on living on-campus for a healthy and happy living environment. If the campus is to re-open for the spring semester, we must all do our part to take care of ourselves and others.
After only being back a short while, I saw a lot in terms of how the student body coped with COVID-19. Many people have been doing their part and wearing masks while walking through campus, opting to wear masks in buildings that mandate them like Hunt Union and the dining halls. The school has many rules in place to prevent the spread of germs, but these will only work if everyone actively follows them.
Going through campus I saw many people walking in large groups only wearing their masks on their chins or hanging off their ears. Just because you are with your friends doesn't mean the virus won't spread through your group or be passed on to other students from asymptomatic and unknowing carriers not properly wearing their masks. Similarly with off-campus parties, just because you don't have an RA telling you to stop partying doesn't mean you should be hosting large gatherings.
Though it is inevitable that we all must leave our rooms and cannot always socially distance in public, we still must do our part in stopping the spread. According to the Center of Disease Control (CDC), you can do this by wearing a mask over your nose and mouth while in public and especially when talking. The CDC also recommends you, "wash your hands often with soap and water for at least twenty seconds" while emphasizing the importance after being in public, before eating, after touching common surfaces and more.
As much as it is not ideal to wear a mask, the minor inconvenience of wearing it while walking throughout town or on campus is better than the alternative of being sent home mid-semester or being forced to spend two weeks alone in quarantine. It is the case for me and many other students where the campus is a safe space and vital to mental survival. To take this away from others just so you can go out with a big group of friends is selfish. There are many ways to hang out with a lot of friends while still having fun and making memories.
There are many free video-chat apps like Houseparty, Skype, FaceTime, Google Hangouts, etc where you can add a bunch of people to a call for an unlimited amount of time. Though it is not the same, it still provides socialization and the peace of mind that you, your friends and your family are safe and COVID-19 free.
There are also many virtual games you can play with friends that provide the entertainment aspect of group hangouts. Houseparty games, Jackbox, Stay the F*** Inside and Scribbl,io are just some of the games that friend groups can play in place of in-person games. You can screen-share these games on platforms like Zoom or Microsoft Teams, so you do not have to be all in the same room to be playing. It is still fun to talk to your friends and make jokes even though it is online.
These health practices and alternatives to in-person gatherings should have been honored by everyone both on and off campus during the start of the semester. However, it is not too late to try to get in-person classes and a safe campus back next semester. Please think of the health and safety of yourself and others before you host or attend a large gathering, refuse to wear a mask or not practice proper hygiene.