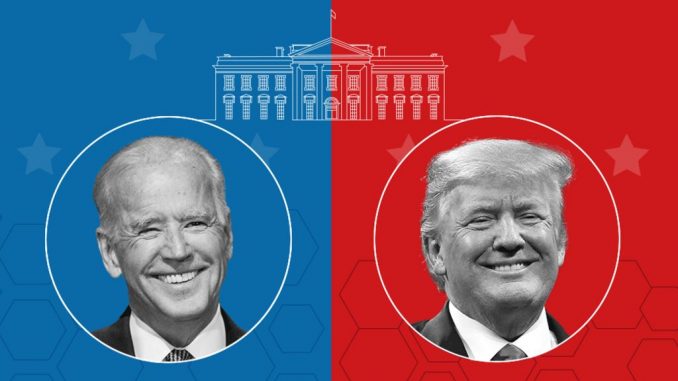 Isabelle Torres, Staff Writer |
With the 2020 Presidential election just around the corner, Americans are being called to action. As a young college student, this is your opportunity to use your voice and make a difference. Elections are essential in determining the future of the country and every vote counts.
The Democratic presidential candidate is Joe Biden, who previously served as vice president during former President Barack Obama's time in office. His running mate is Kamala Harris, who has served as the junior United States Senator for California since 2017. If elected, Harris will be the first female person of color to be elected vice president in United States history. Current President Donald Trump and Vice President Mike Pence will be running again as the Republican candidates.
The first step to voting is making sure you are registered to vote. Visit the website vote.org to find out if you are already registered to vote of register if you aren't. If you aren't registered, there is a quick and easy form to fill out to become a registered voter in less than 2 minutes. On this site you can also find everything else you need to vote in your state such as deadlines for absentee and mail-in ballots. It is necessary to check your state's requirements for voting. First-time voters will be required to show photo ID, a paper bill, pay stub or any government document showing your full legal name and current address.
Before casting your ballot, make sure to do all your research on each candidate to get an understanding of who they are and what their plans are during their time in office. Try to verify the website or article you get your information from. Also listen and read about both sides of the political parties to get a better understanding of each topic covered.
Information on where your polling place will be or how to mail in your ballot can be found on vote.org. Lastly, make a voting plan. Election Day is Tuesday, Nov. 3. Mark it down on your calendar and don't forget!