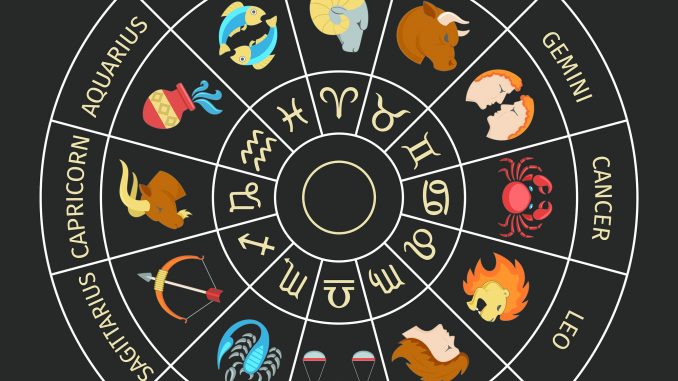 (Week of February 28)
Aries (March 21-April 19)
You've been holding a lot of anger and resentment inside of you lately. All this negativity is affecting your relationships with the people closest to you. Release this negative energy and focus on the good.
Taurus (April 20- May 20)
Socially, this may be a busy week for you but this is a good thing. Expect to spend a lot of time with your friends this week. Let this be a stress-reliever. You deserve it!
Gemini (May 21-June 20)
This is your week to shine in work or class. Your stress and hard work will finally begin to pay off, so get excited!
Cancer (June 21-July 22)
You may be more stressed this week due to overthinking a situation or taking care of too many things at the same time. Take a deep breath and slow your pace. Be careful not to burn yourself out. Remember to take care of yourself first.
Leo (July 23-August 22)
Trying to handle everything by yourself can be unhealthy. Don't think that you're alone—you are surrounded by people who can help you.
Virgo (August 23-September 22)
This is a good week to collaborate with others on a project. Sometimes fresh eyes are best in getting a project to move forward.
Libra (September 23-October 22)
You've been feeling a bit bored with your lifestyle lately. Try redecorating your room or finding a new hobby. The possibilities are endless!
Scorpio (October 23-November 21)
This may be the time to revisit an old project, friend or romantic partner. New circumstances have given you a second chance at succeeding in something that may have failed before.
Sagittarius (November 22-December 21)
You've been contemplating some purchases lately but are hesitant on making the big buy. This is the week to splurge on what you want, so treat yourself!
Capricorn (December 22-January 19)
There may be some tension between you and someone you hold close. Don't risk your relationship with them! Talk things out and solve your differences.
Aquarius (January 20-February 18)
Get out of your comfort zone this week! You've been too scared to test your boundaries, so take small steps in breaching them.
Pisces (February 19-March 20)
Some positive energy is heading your way this week! Spending time with your friends and family will uplift you from the negativity you've been experiencing lately.