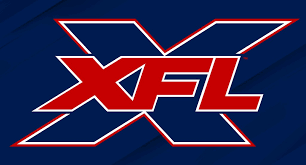 David D'Annibale, Contributing Writer |
A new football league, the XFL, has emerged with three straight weeks of games. The first weekend of games started on Feb. 8  when the DC Defenders hosted the Seattle Dragons. The other teams in the league are: the New York Guardians, Los Angeles Wildcats, Tampa Bay Vipers, St. Louis BattleHawks, Dallas Renegades and Houston Roughnecks. With the NFL season concluded, the XFL provides NFL fans an opportunity to watch football until April 26 where the two best teams will play at TDECU stadium in Houston, Texas for a championship. 
The XFL stands for the X-treme Football League. What sets the XFL apart from other football leagues is their rules. Many of the new rules that apply to this league differ from what the NFL allows during their games.
During an XFL game, coaches are allowed two timeouts per half and have zero challenge flags. For a play to be reviewed, the replay official must initiate the review. Another rule change is the play clock is set for 25 seconds, which differs from the NFL's play clock, which starts at 40 seconds. Kickoffs have also been changed drastically. In the XFL, the kicker kicks the ball from the 30-yard line. The coverage team lines up on the return side 35-yard line, and the return team lines up on the 30-yard line. Each team must have exactly three players outside the hash marks on both sides of the ball and cannot move until the ball is caught by the returner. Another major rule change was in regards to the extra point attempt. After a touchdown is scored, the team that scores must decide whether they want to try for one extra point, in which the offense starts at the two-yard line. They can opt for a two-point play, in which the offense starts at the five-yard line. Or if they are feeling confident, they can go for a three-point play, which if chosen the offense must run a play from the 10-yard line. Lastly, the XFL allows for the offense to do double forward passes however, the first forward pass must be caught behind the line of scrimmage.
The XFL features many former NFL players looking for another chance to get back into the NFL. Former players include Cardale Jones, Landry Jones, Josh Johnson, Sammie Coates, Scooby Wright and Kony Ealy. Through three games, former Colts quarterback PJ Walker has emerged as one of the stars of the league. With the help of retired quarterback Andrew Luck, Walker was given an opportunity to play football once again. Walker has led the Houston Roughnecks to a 3-0 start. Walker has thrown for 748 passing yards and a league-leading 10 passing touchdowns. Walker has rushed for 87 yards and one touchdown. The XFL provides many former NFL players an opportunity to prove themselves on the big stage once again.