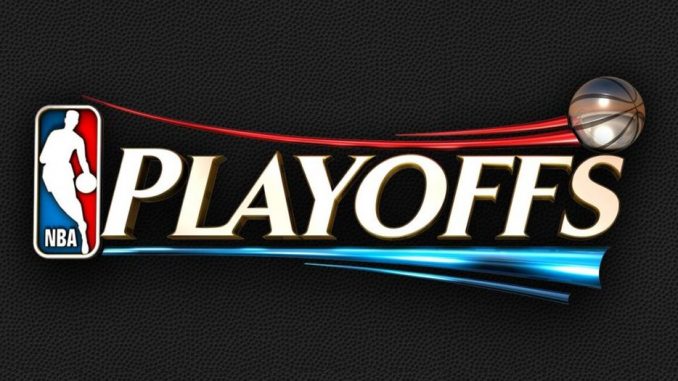 Tara O'Leary, Staff Writer| 
The NBA playoffs tipped off on Saturday with 16 of the league's best teams playing to keep their season alive. The top seeded Warriors started their postseason journey against the eighth seeded Clippers. Golden State is looking to win their third championship in a row, and game one went as expected. Stephen Curry had an impressive first game, leading the Warriors to a 121-104 victory over the Clippers. The all-star point guard had a "pretty surreal" moment on Saturday, knocking down eight three-pointers and breaking Ray Allen's record for most career postseason threes. On Monday night, it looked as if the Warriors were cruising to a two game lead, but an 85-point second half brought the Clippers back. With 22 turnovers and 31 fouls, Golden State blew a playoff record 31-point lead, losing 135-131, tying the series at one game apiece.
The top seeded team in the East, The Milwaukee Bucks, took the court on Sunday to take on the Detroit Pistons. Milwaukee was led to victory by all-star Giannis Antetokounmpo. For the eighth seeded Pistons, slowing down the NBA's regular season champs is proving to be a tough mountain to climb especially without their leading scorer, Blake Griffin. The Bucks led by 27 at halftime, and with just four minutes left in the third quarter they led by 42. "I don't know if they were ready for us," Antetokounmpo said. "But we just try to focus on ourselves. We just try to play with pace, run to our spots and try to make plays."
The Thunder were nearly without one of their top players as well on Sunday. Paul George was a game time decision because of a sore shoulder, but managed to make it onto the court. While George finished with 26 points, he was clearly off throughout the game. The all-star shot just eight of 24 from the field and four of 15 from beyond the arc. "Four days ago I couldn't even lift my shoulder," he said. "Then fast forward to today this is the first day I've even shot the ball, so for me it's just rhythm." George's lack of rhythm should be a concern to the Thunder going forward. "If PG can't shoot from outside at all this series, it's going to be an enormous problem," tweeted sports writer Chris Herring. After eight straight playoff losses over the past two years, Portland went on to win 104-99. While the win gives the Trail Blazers a bit of a confidence boost, Russell Westbrook and the Thunder are not worried. "It's a series. First to four. They won the first game," Westbrook said. "Now we make adjustments, come back, play harder next game and try to take it." The Thunder will need to keep that same mentality as they head home after also losing game two to Portland.
For the Utah Jazz, their top priority when facing off against the Houston Rockets was to slow down all-star James Harden. In order to do this, they had Ricky Rubio defend to his left, forcing Harden to have to go right. Utah played the former league MVP similarly to the way that the Bucks did when they held him to just 23 points. However, while the Jazz were taking away Harden's left, they weren't preventing the pass like the Bucks had. The Rockets star was able to get the ball off to his teammates, allowing for PJ Tucker and Danuel House to hit open threes. Even with Utah's defensive plan, Harden ended the game with 29 points and the Rockets cruised to victory. Their 32-point win over the Jazz is tied for their second biggest postseason win in team history and for Utah it was their second worst playoff loss.
The Indiana Pacers had a rough loss on Sunday as well. After leading the Celtics by 11 points in the first half, they fell apart in the second, putting up just 29 points for their worst half of the season. In the third quarter the Pacers only scored eight, allowing Boston to get ahead and eventually win 84-74. It was the Celtics' lowest scoring game of the season, marking the first time that they scored less than 100 points and won. "We held them to 84 points. We just didn't score enough," said Wesley Matthews. Neither team played well offensively, shooting under 40 percent for the game and tallying up many turn overs. Should Boston continue to capitalize on the Indiana's errors they would likely be facing top seeded Milwaukee in the next round, which means they need to fix their mistakes to have a chance going forward.