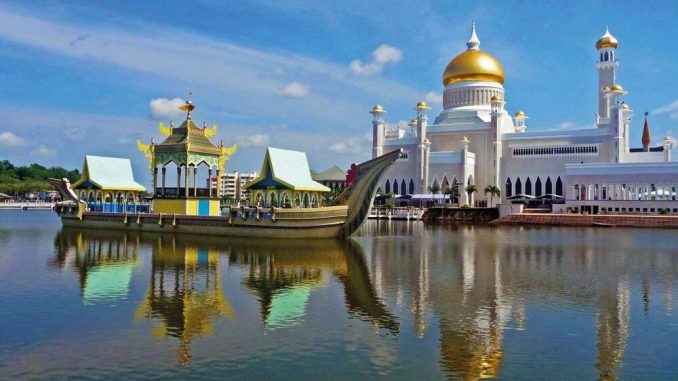 Casey McShea, Staff Writer |
The small southeast Asian kingdom of Brunei has faced harsh backlash and outcry in response to its new law that will make gay sex and adultery punishable by stoning to death. The law was put into place on Wednesday, April 3, with each penalty in stages. Under stages two and three of the penal code, sex between two men and adultery both carry a punishment of stoning to death, while sex between two women is punishable with 100 lashes. Other harsh punishments include amputation of limbs for stealing and imprisonment for dressing as someone of a different gender, having an abortion, or getting pregnant out of wedlock.
The new code received worldwide condemnation, the Human Rights Watch describing it as "barbaric to the core" and urging Brunei's sultan and prime minister, Hassanal Bolkiah, to "immediately suspend amputations, stoning, and all other rights-abusing provisions and punishments." The U.S. State Department also joined the criticism, saying the laws run counter to Brunei's international human rights obligations, "including respect to torture or other cruel, inhuman, or degrading treatment or punishment."
Before this new law, homosexuality in Brunei had been outlawed and punishable by up to 10 years in prison.
In response to the new law, George Clooney began a boycott of businesses and hotels owned by the kingdom of Brunei, which has spread across social media. In an opinion piece written for Deadline, Clooney asked, "Are we really going to help pay for these human rights violations? Are we really going to help fund the murder of innocent citizens?"
Other celebrities such as Elton John, Billie Jean King, and Ellen DeGeneres have joined Clooney in spreading the information of the nine hotels owned by Brunei in an attempt to spread awareness about the boycott. The TV Choice Awards, a British awards show hosted by TV Choice magazine, the Financial Times, a London-based newspaper, and Deustsche Bank, a German international bank, have all cancelled events that are regularly held in London's Dorechester Hotel, which operates under the Dorchester Collection brand, a luxury chain owned by Bolkiah. Other hotels owned by the kingdom include Hotel Bel-Air and the Beverly Hills Hotel in Los Angeles, Principe di Savoia in Milan, and Le Meurice in Paris. STA Travel, a travel agency that focuses on travel plans for students and young people, also announced on Twitter that it would no longer sell flights on Brunei's national carrier, Royal Brunei Airlines.
The call to boycott eventually caused all the hotels to hide their social media accounts. The Dorchester Collection made a statement that was posted to its Twitter and Facebook pages: "Dorchester Collection is an inclusive and diverse company and does not tolerate any form of discrimination. Although we believe in open and transparent communication, we have reluctantly deactivated our hotel social media pages due to the personal abuse directed at our employees for whom we have a duty of care. Our corporate social media pages remain in place. Dorchester Collection's Code [emphasizes] equality, respect, and integrity in all areas of our operation, and strongly values people and cultural diversity amongst our guests and employees."
Despite the international outrage, Brunei has no plans to repeal its new law. A statement from the office of the prime minster said, "Brunei Darussalam is a sovereign Islamic and fully independent country and, like all other independent countries, enforces its own rule of law."