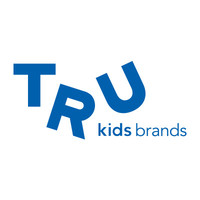 Tara O'Leary, Staff Writer |
Toys "R" Us is making a comeback after liquidating assets in 2018. The beloved toy company is mounting its revival under the name "Tru Kids" and will be run by former Toys "R" Us global chief merchandising officer Richard Barry.
The downfall of the toy store was upsetting to many, as it had become a staple in childhoods around the globe. The company got its start in 1948 under the name "Children's Supermart" before becoming the famous brand that we know and love in 1957. Over the course of their long run, Toys "R" Us opened more than 800 stores across the United States. Unfortunately, their success faltered as they fell behind on digital trends. Companies like Amazon that dominated the internet age found success, whereas Toys R Us delayed their digital transformation and suffered the consequences. Along with their late jump to the digital world, customers simply weren't going to specialty toy stores as often; instead they were shopping at big-box stores like Target and Walmart.
These stores were more than just a one stop shop and because of that, they were able to offer better pricing on toys. Big-box stores drew customers in with their low prices, hoping that shoppers would spend money on their larger products, such as washing machines, TVs, and other technological devices. After an abysmal holiday season in 2017, Toys "R" Us was unable to rise from bankruptcy.
Now under a new name, a new look, and a new sales strategy, the company looks to return to the state of success that it once had. "The U.S. is the biggest toy market in the world," said Barry. "Fundamentally, this is the place where business began." Tru Kids is planning to open 70 stores this year across Europe and Asia. The brand is also building a domestic plan to create growth in the United States. However, the details of that plan have not yet been announced. For now, Tru Kids is weighing out their options and willing to embrace almost anything, including a variety of retail approaches. Barry and the other executives are looking into the possibilities of stand-alone stores, pop-up shops, and partnerships with other brands. When asked if he would partner with Amazon, Barry replied that he would "not take anything off the table." Tru Kids is willing to do whatever they can to correct any mistakes they made in the past  with Toys "R" Us.
Along with their managing errors,      the company will also have to take their issues with toymakers into consideration. During their bankruptcy, the store had continued ordering toys through its rough holiday season. When Toys "R" Us liquidated, vendors weren't paid in full and lost money. "We fully appreciate the impact the bankruptcy had on our vendor partners, and the fact that it left our vendors impaired," said Barry. Luckily, Toys "R" Us had become a household name over their many successful years. According to Barry, toymakers "recognize the value" that Toys "R" Us brought to the toy industry, although they were upset with how the liquidation played out, they seem to be willing to work with the company once again.
The new brand is placing their focus on technology, in-store experience, and customer service. They are now ready to resonate with modern customers and create a quality digital experience for those who love the convenience of buying online. As for their physical stores, Tru Kids will be downsizing. The old Toys "R" Us shops were roughly 40,000 square feet; the new stores that they are looking to build are expected to only be about 10,000 square feet each.
Tru Kids is leading their operations in Parsippany, New Jersey, just a short 20 minute drive from the former Toys "R" Us headquarters. It is being run by former Toys "R" Us executives, who own the rights to the old company as well as Babies "R" Us, Geoffrey, and other original brands. "These brands are beloved by customers," said Barry, who hopes to bring them back to life. While a full business plan is still being finalized, Tru Kids hopes to emerge in time for the 2019 holiday shopping season.