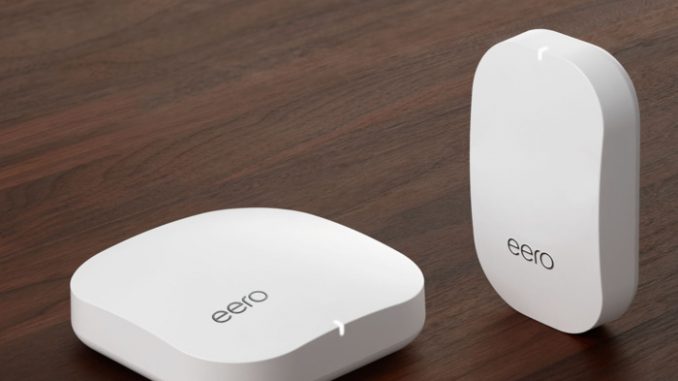 Maggie McCann, Contributing Writer |
On Feb. 11, Amazon announced their purchase of the mesh Wi-Fi company Eero. The surprising announcement by the e-commerce giant leaves many curious of what could result from this partnership.
Since 2014, Eero has been working on mesh Wi-Fi routers with the goal of creating simpler systems to combat Wi-Fi dead zones in homes and offices. So far, Eero has been successfully selling its sleek and incredibly simple routers to customers around the world. The technology company tweeted, "By joining the Amazon family, we're excited to learn from and work closely with a team that is defining the future of home, accelerate our mission and bring Eero systems to customers around the globe."
Previously, Eero has experienced trouble competing with other router companies despite its product being renowned by the Wi-Fi technology industry for being nearly flawless. Its struggle to compete has been due to its  high prices, but the company is hopeful that their partnership with Amazon will allow it to lower their costs.
Amazon hasn't had much to say on the purchase; in a press release Dave Limp, Senior Vice President of Amazon Devices and Services said, "We are incredibly impressed with the Eero team and how quickly they invented a Wi-Fi solution that makes connected devices just work…We have a shared vision that the smart home experience can get even easier, and we're committed to continue innovating on behalf of customers." The e-commerce company has yet to disclose what its plans are for the independent company, leaving much to be speculated by consumers.
The reaction to Amazon buying Eero hasn't been positive; many current customers of Eero are disappointed by seeing another independent company bought out by a tech giant, such as Amazon. It is becoming more challenging for consumers to find independent companies that aren't owned by one of the huge companies like Amazon or Apple, and this is disheartening for consumers who prefer to buy from these smaller companies.
Another issue consumers have with Eero's partnership with the e-commerce giant is privacy. Amazon is known for collecting consumers' data through its devices such as Echo, but it states very clearly in Eero's user-friendly help page, "We don't ever track the websites you visit or collect the content of your network traffic. We don't sell our customer data, and we don't sell ads based on this data." In a tweet by the router company it states this policy won't change with Amazon's acquisition, but Amazon has yet to comment on how they will deal with this potential issue.
Consumers and the tech industry will be keeping a close eye on this partnership as it comes to life.