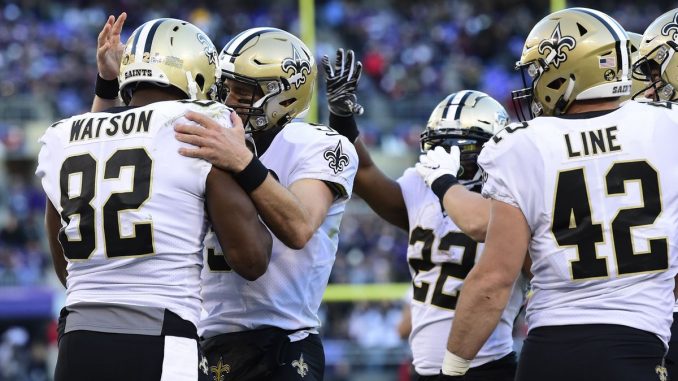 Tara O'Leary, Staff Writer |
Week Seven was filled with surprises for NFL fans. Many of the games were close, and a few had shocking finishes. With the trade deadline only a week away, surprises are expected to keep on coming.
As of Monday, the Raiders will no longer have wide receiver Amari Cooper. Oakland shipped Cooper off to the Cowboys, receiving a 2019 first round draft pick in return. This is the second key player that Coach Jon Gruden has traded away. At the start of the year he said goodbye to Khalil Mack, sending the defender to Chicago. "I hate to see good players go," said Gruden, but he remains excited about what they got back in return. The Raiders now have five first round draft picks over the next two years. Oakland will also be missing running back Marshawn Lynch. On Monday, they announced that Lynch will be placed on injured reserve due to a groin injury.
Trade speculation has been surrounding the Steelers all season as they are still without their star running back. Le'Veon Bell has been on a season long holdout, and the ending is still up in the air. Originally, many expected to see Bell back with the Steelers this week, but that is no longer happening. Although he has yet to show up for the team, they aren't expected to trade him anymore. When asked about Bell, Steelers Owner Art Rooney said, "I expect him to be a member of the team going forward."
Prior to Sunday, Baltimore Ravens kicker Justin Tucker had a streak of 222 consecutive extra points made. That streak ended in a very disappointing fashion. After the team mounted a comeback, Tucker was wide right on the game tying kick. Instead of sending the Ravens into overtime, they lost by a score of 24-23. When asked about the kick, Tucker said,  "Every kicker, if you play long enough, you're going to have a kick that you want back and tonight was that night for me."
In equally shocking fashion, the Bears fell short by just about a yard on a Hail Mary pass against the Patriots. They were down 38-31 when quarterback Mitchell Trubisky threw the ball deep as time expired. It was up for grabs, but Bears receiver Kevin White came down with it and was stood up just before the end zone. "It was super close," said Patriots running back James White, while Chicago QB Trubisky said, "Close doesn't cut it." Unfortunately for the Bears, Trubisky was correct.
The Jacksonville Jaguars benched their starting quarterback Blake Bortles in a disappointing game on Sunday. With the team down 20-0 early in the second half, Coach Doug Marrone made the switch to backup Cody Kessler. Bortles finished the day with 61 yards and two lost fumbles. It was after his second turnover that Marrone decided to take him out. Kessler ended the game with 156 yards, a touchdown, and an interception in the second half in the Jaguars loss to Houston. As of Monday, Jacksonville will move forward with Bortles as their quarterback. Marrone believes that he still gives them the best chance to win. The Jaguars take on the Eagles in London next week.
Drew Brees reached another career milestone this week, becoming one of four quarterbacks to throw 500 touchdown passes. He is in great company, sitting alongside Peyton Manning, Brett Favre, and Tom Brady. Brees reached the 500 mark on a one-yard TD pass to tight end Benjamin Watson. Just seven weeks into the season Brees has already set multiple records. In Week Three, he became the all-time career completions leader, and in Week Five he became the all-time career passing leader.
In other record breaking news, Giants wide receiver Odell Beckham Jr. reached 5,000 receiving yards in the third quarter of Monday night's game against the Falcons. OBJ is the fastest player to reach this milestone, but the Giants ultimately lost the game by a score of 23-20.