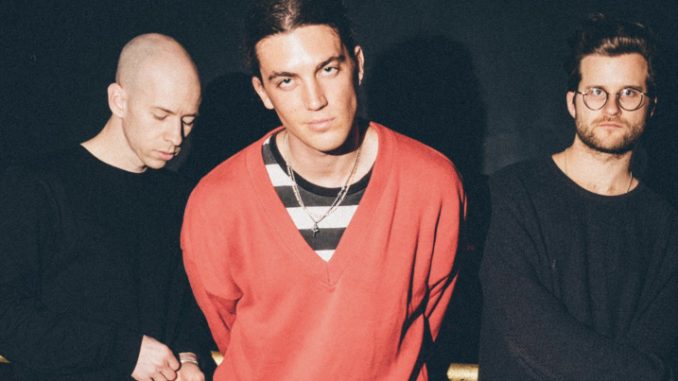 Tara O'Leary, Staff Writer |
"Malibu Nights" is the sophomore album from alternative pop band LANY. The trio released their nine song album on October 5, less than two years after their 16 track self-titled debut. LANY (an acronym for Los Angeles New York) is made up of Paul Klein, Jake Goss, and Les Priest. Klein is the front man of the group, providing vocals, guitar, and occasionally piano. Goss runs the drums and the sampling pad, while Priest mostly handles the keys.
The album comes after Klein's breakup with pop singer Dua Lipa and was written in a compressed amount of time simply because he needed to keep busy. Klein calls this time period both "the worst" and "the most productive" 45 days of his life. The album starts strong and upbeat with "Thick and Thin." The first verse of the song tells the story of Klein's relationship falling apart, portraying the fight that caused his lover to call it quits: "hands talk, won't stop, we go to war," he sings. The song goes on to portray the shock he felt when the relationship ended abruptly.
The second track is reminiscent of LANY's signature sound on their debut album with a steady drum beat and synth chords throughout the verses. On the hook of the song, Klein is looking for another chance, asking, "Can I talk you into taking me back." The theme of the relationship ending so fast comes back up again as he begs the girl to stop for a second and think: "baby, won't you slow down, this can make or break us."
The third track "If You See Her" continues with the upbeat trend. In this song, Klein has not seen his lover since they split. He spends the chorus asking someone to be a messenger between them, singing "if you see her tell her that she's everything, I need her."
Over the next two songs Klein continues to share his confusion with lyrics such as "how'd you change your mind just like that," and "how am I supposed to move on if you don't even know what's really wrong." However, those questions come to a halt on the sixth track "Run," which stands out amongst the others. Instead of their usual synth heavy style, this one has a smooth guitar riff and an R&B sounding drum beat. On the first line Klein sings, "I heard from a couple friends that you're back with your ex again." This sets the pace for the rest of the song where he tells the girl he loves not to run back to him when she's done.
From there the album goes into "Valentine's Day," which is a somber track about trying to move on. However, on the chorus of the song Klein figures out that moving on isn't easy, singing, "I'm hanging out with someone else…Will it last? It's hard to tell." He ultimately reaches the conclusion that "she's not as good as you."
The album's lead single "Thru These Tears" brings back the upbeat sound heard at the start of the record. This track focuses on the healing process of heartbreak and trying to remain optimistic. Unfortunately, Klein discovers that healing is time consuming as he sings on the chorus "in the end I'm gonna be alright, but it might take a hundred sleepless nights to make the memories of you disappear."
The title track "Malibu Nights" is a piano driven ballad that seems to portray Klein at the lowest point of his heartbreak. On the album's final song he proclaims that he doesn't believe in love anymore, and he's back to questioning on the chorus, asking "what do you do with a broken heart," and "can I hold on for another night?"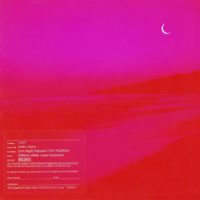 In a world where albums about heartbreak are easy to come by, "Malibu Nights" manages to feel fresh. Maybe it's the fact that it only has nine songs so it doesn't have much time to be dragged out, but each song feels open and honest. When asked what advice he'd give to those struggling with heartbreak, Klein said "allow yourself to feel it."
LANY's new album "Malibu Nights" is available now and it is highly recommended.