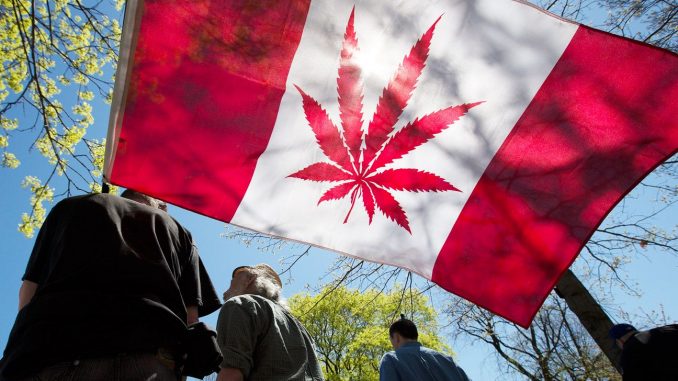 Casey McShea, Staff Writer |
On Wednesday, October 17, Canada became the first major world economy to legalize recreational marijuana. The legalization will alter the country's social, cultural, and economic fabric, and present the nation with its biggest public policy challenge in decades.
Under the new federal Cannabis Act, adults will be allowed to possess, carry, and share with other adults up to 30 grams of dried cannabis. That's enough to roll roughly "60 regular-sized joints." They will also be permitted a maximum of four homegrown marijuana plants per household in most provinces. Pre-rolled joints, fresh or dried marijuana flowers, and cannabis oil are all permitted under the law. Cannabis edibles will not be legal for another year.
The move has been planned since Prime Minister Justin Trudeau was elected in 2015, but only this month was it actually passed. While the federal Cannabis Act is widespread throughout the country, Canada's 13 provinces and territories each set their own rules, including where marijuana will be sold and where it can be consumed.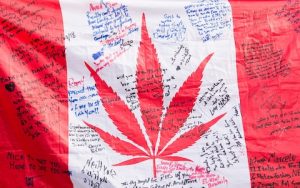 In some provinces, weed will only be legally sold in government stores. No bars or restaurants are allowed to sell marijuana. Ontario will have privately-run stores starting on April 11, 2019.  Until then, cannabis will only be available legally online from a government-run site. Quebec has 12 government-run dispensaries open as of October 17. Cannabis counselors, which are government employees, who will advise as to which marijuana strains induce relaxation or euphoria, as well as possible harmful effects. Saskatchewan will have 51 privately-run stores and Alberta will have 17.
The prices of the drug will depend on the quality. All legal marijuana will have lower levels of THC than most products now being sold on the black market. Quebec shops plan to have many strains available at around $7 or less in Canadian dollars (about 5.40 in USD) per gram to remain competitive with the black market. A special marijuana tax, which will be divided up between the federal government and provinces, will also be included in the price and sales tax will be added at the register.
The legal age for marijuana use will be 19 in most provinces, and 18 in Quebec, although its newly elected government has promised to raise the minimum age to 21. Supplying marijuana to minors will be a federal crime with a penalty of up to 14 years in prison. Driving while high is punishable with a fine of at least 1,000 Canadian dollars. Penalties may also include up to five years in prison for cases that do not result in injury or death, or life for cases that do.
Marijuana for medical purposes has been legal in Canada since 2001, and about 330,000 Canadians are registered to receive it from licensed producers. The medical marijuana system will continue as it has.
According to a survey, a large majority of Canadians support the legalization of recreational marijuana use, but there were also cautionary warnings expressed by some. Bernard Le Foll, a specialist in addiction at the Center for Addiction and Mental Health in Toronto, said that although the center supported legalization, he was concerned that the public spread of information about risks had been scarce.