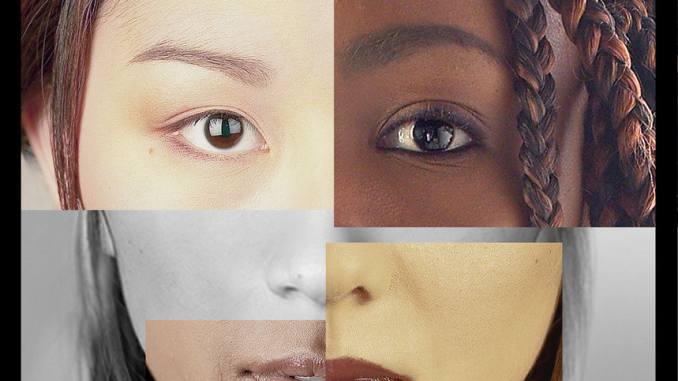 Katie Hèbert, Staff Writer|
September 27 continued the Gender and Sexuality Resource Center's Dialogue Series, which aims to start conversations on our campus concerning marginalized identities. This past Thursday was the second dialogue of the series, "Where We Meet: The Intersection of Race and Gender Stereotypes," led by Pathy Leiva, the Director of the College Assistance Migrant Program, and Faith Tiemann, the Director of Multicultural Student Initiatives.
Right off the bat, Tiemann said, "I'm a white girl," acknowledging the issues that still affect women while recognizing her privileges. Leiva noted that the concept of privileges, such as bringing up race difference, "isn't an attack on white people," but rather the systemic structure that allows white people to benefit from how society is constructed.
Tiemann and Leiva shared that they both attended Hartwick College for undergrad, and besides going at different times, they noted the vast differences they experienced because of the differences in their identities. Tiemann, originally based in New York City and moving to the greater 607 area, shared that her experience at Hartwick was diverse. Leiva, from Yonkers, shared the opposite; she was one of very few people of color on the campus during her undergraduate career. Leiva went on to talk about her multiple identities of being Latinx, gay, and a woman, and feeling like she had to choose one of the three over the others. Choosing one came at a cost because there was never a group that mirrored who she was.
Continuing with their college experiences, Tiemann shared that her experience echoed what we see in the media of what college is supposed to look like, while Leiva struggled to find people that looked like her and didn't find her voice until senior year. "For marginalized groups, students tend to stand in to be the voice for their community," Tiemann and Leiva described, "they're not just a college student. They're a college student AND a representative." They both went on to note education status is also a form of privilege, which doesn't always get recognized like racial and gendered privileges do.
The two continued to discuss their roles and experiences as women in the workplace, with Tiemann sharing an anecdote of one of her first jobs where she experienced gender discrimination. As a member of a marginalized group, "…you can't be who you are in the position you're in [at different job locations]," shared Tiemann, elaborating on different stereotypes and double standards. They shared satirical photos of "Non-Threatening Leadership Strategies for Women," which prove the ridiculousness of how women are forced to behave in positions of authority in the workplace in order to be taken seriously and to be given respect.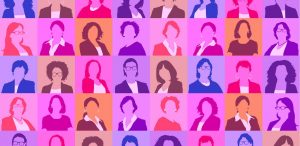 Discussion led to talking about motherhood in the workplace and how women face a pressure to give birth and be family-oriented even within their careers while their male partners in families do not deal with this. Tiemann and Leiva broke down the experiences of women in the workplace by race, describing deeper issues that people of color can face such as having to deal with hair, voice, and language standards that follow white, hegemonic norms, as well as cultural context, and the gender pay gap, broken down by race.
Tiemann organizes the Common Ground Interactive Dialogue series, where students present their own dialogue sessions about different issues. The first one of the series is themed around "Students of Color at Predominantly White Institutions," led by Nazhaya Barcelona and Abdul Jallow, happening October 11 at 3:30pm in the Butternut Valley room in Hunt Union. If you attend all five dialogue sessions in the series, you will receive a certificate of completion.
The next Gender and Sexuality Resource Center Dialogue Session is also happening October 11, and at 6pm in Union Square, with Leiva talking about "Coming Out In a Different Culture."
The Gender and Sexuality Resource Center is open from 12pm to 7pm, Monday through Friday, located on the bottom floor of Hunt Union in 5A.