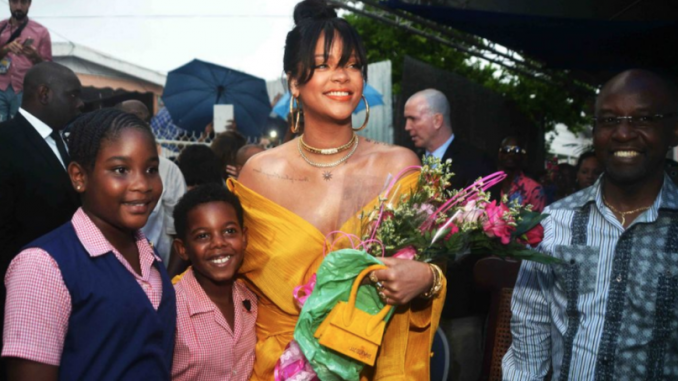 Maggie McCann, Contributing Writer |
On Thursday, September 20, Robyn "Rihanna" Fenty was named Ambassador Extraordinary and Plenipotentiary of Barbados, her home country, with the specific responsibility of promoting education, tourism, and investment for the island. Rihanna received this honor for her charity work and love of her home country, and she has continuously contributed to Barbados through humanitarianism and positive publicity.
Mia Amor Mottley, the Prime Minister of Barbados, recently made a statement regarding the star: "Rihanna has a deep love for this country, and this is reflected in her philanthropy, especially in the areas of health and education. She also shows her patriotism in the way she gives back to this country and continues to treasure the island as her home."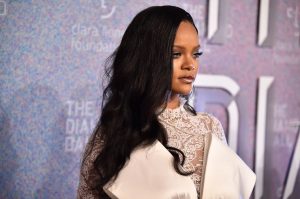 While it's unclear what Rihanna's responsibilities as Ambassador Extraordinary and Plenipotentiary are, according to Merriam-Webster Dictionary, a Plenipotentiary is "a person and especially a diplomatic agent invested with full power to transact business," which leads many to assume that Rihanna has earned the full power to act as a government official of Barbados and make decisions independently for the country.
Rihanna shared in a statement, "Every Barbadian is going to have to play their role in this current effort, and I'm ready and excited to take on the responsibility. I look forward to working with Prime Minister Mottley and her team to reimagine Barbados."
Rihanna's appointment as Ambassador Extraordinary and Plenipotentiary is well earned. In the past, Rihanna has donated her time and money into Barbados' schools, government, and agriculture, as well as promoted tourism in the country. People Magazine reported on the topic, writing, "According to a release from the Government Information Service in Barbados, Robyn "Rihanna" Fenty was given the title because she is an outstanding Barbadian who has contributed significantly to raising the island's profile across the world."
While Rihanna's next steps as Ambassador are unclear, her previous philanthropic projects and dedicated support of her country indicate that she will only do bigger and better things for her home country of Barbados.