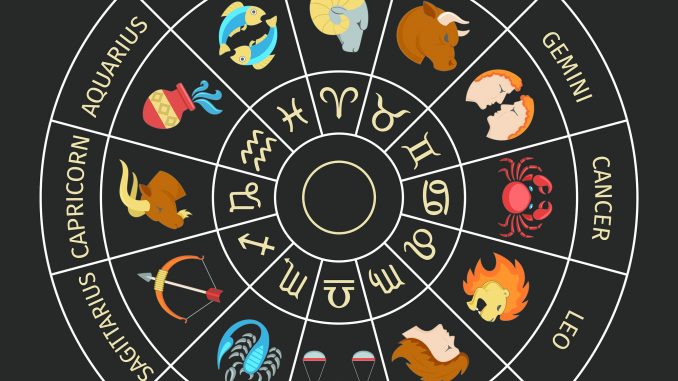 Aries: Aries, after reevaluating your relationships it's time that you trust yourself moving forward. While history tends to repeat itself, this week Aries has the clarity to see situations for what they are. Don't worry about making the same mistakes; moving forward your experience will impact your decisions, allowing you to make choices with grace and poise.
Cancer: This week, Cancer brings an ora of tranquility to everything they do. This serenity translates to productivity, and that productivity to success. When feeling overwhelmed, ground yourself in the knowledge that everything this week is going to work out as it should.
Libra: Libra, this week your social life is booming. Take advantage of the time you have with friends. More than ever, don't use an excuse to get out of plans just because you "don't feel like it." Spending quality time with people you care about will give you the boost you've been needing.
Capricorn:This week, Capricorns should focus on making advancements within their career. This week in particular Capricorn is looking for feelings of achievement and validation. The best way to obtain these emotions is through applying yourself to your work tasks, or a hobby that requires physical or mental labor with a tangible result.
Taurus: Unfortunately Taurus, this week you find yourself burdened by stress. The best way to combat this pressure is to acknowledge it. By simply ignoring that your emotions are there at all, sets Taurus up for imminent failure. Instead, evaluate the situation, and approach it head-on.
Leo: Congratulations Leo! This week presents humanitarian opportunities to give back. Recently, you've may be left wondering what the meaning of life is, and even the whole of existence. By making a change and directly impacting others, Leo will be left feeling accomplished and grounded.
Scorpios: This week Scorpio, your gratitude attracts others. Don't be surprised if you run into others who seem to be taken aback by your presence. Play up this interest with humility, and you may just find exactly who and what you've been looking for.
Aquarius: This week Aquarius, pay attention to your emotional well being. By improving the way you feel about yourself and the daily situations you encounter, positivity will begin to manifest itself in the world around you. Inspire good vibes.
Gemini: Gemini, this week you are increasing your life wealth. You feel an immense amount of self worth, and much of this is due to validative experiences with your peers and loved ones. Remain humble, and don't let this popularity go to your head; this trend will continue.
Virgo: Virgo, this week your academics are in need of some attention. While some of this can be attributed to your zodiac's alignment in terms of the number of weeks left in the semester, this is mainly due in part to a neglect in overall health. Catch some more Z's and maybe snack on some kale this week.
Sagittarius: Sagittarius, this week presents a mini-vacay opportunity. Take advantage of this! With finals fast approaching, and the real world for some of us, remember to take some time to relax.
Pisces: This week Pisces, luck is not on your side. Take this in to consideration and caution yourself against any serious risks. Consider canceling any outrageous appointments with chance. Reschedule your skydiving reservations for next weekend instead, the cosmos favors your endeavors more