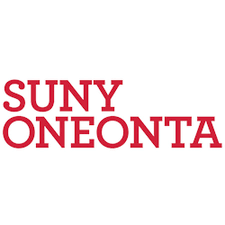 Adam Hadad, Contributing Writer |
It's that time of the year again! Getting ready to pack your things and figure out what stuff to keep and  what you no longer need.
The Office of Sustainability will be running the third annual "Move Out!" program. The first program, launched in 2015, managed to give 60 cubic yards of material to the local community, and the 2016 program achieved twice that amount. For reference, the dumpsters we have on campus are 30 cubic yards. As residence halls and apartments clear out at the end of the school year, this is exactly the type of program we need to keep the sustainability efforts on campus alive.
The goal is to save students  and the college some money, and make moving out a lot easier, as well as redirect unwanted and useful things to those that can make use of them.
While waste diversion is the main purpose of the program, the human component is why this all matters. The student experience and what can be taken away is an extremely important aspect of the program as a whole. Hopefully, students can continue their sustainability efforts and influence their peers to do the same wherever they go.
Materials that you might not want anymore can be donated to Oneonta charities and community members from April 30 through May 9 from 8 a.m. – 7p.m.
Accepted items include:
• Futons, chairs, rugs, and other non-upholstered furniture
• Textbooks, general books, office supplies
• Kitchen appliances such as mini-fridges, microwaves,
toasters
• Clothing and shoes, athletic equipment, toys
• Laundry detergent, shampoo, household cleaners and
other toiletries
• Apartment supplies such as storage crates and trash cans
SUNY Oneonta Residence Halls staff and volunteers will collect reusable goods, and some will be discarded as they may contain hazardous chemicals such as lead or mercury.
To simplify the donation process during the hectic and often stressful days of finals and moving out, there will be 5 dumpsters located all throughout campus (Hays, Matteson, Blodgett, Littell, and Higgins residence halls) for students to drop their gently used and unwanted things off for donation.
"There will be boxes set up all around campus too for people to drop their unwanted belongings," said Office of Sustainability Intern, Anna Zoodsma.
Rachel Kornhauser, SUNY Oneonta Office of Sustainability Coordinator, explained "On Tuesday, May 15, all of the goods will be available for community members and local non-profits to take for free at St James' Episcopal Church in Oneonta." She also encourages students who are interested in helping with any aspects of the event to reach out to her through email, [email protected], or at her office which is located on the second floor of Hunt Union.
Donating clothing and household items diverts waste from landfills and reduces CO2 emissions, furthering SUNY Oneonta's determination for sustainability.
"Sustainability is a fundamental value of SUNY Oneonta. The Office of Sustainability works with the entire campus community to plan, develop, and facilitate coordinated sustainability efforts related to operations, engagement and curriculum," The Office of Sustainability stated.