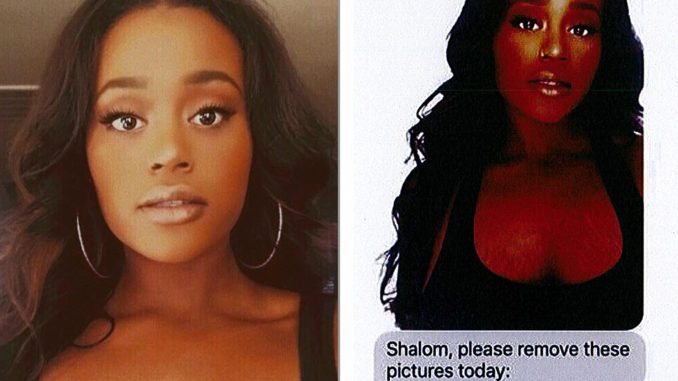 Chrystal Savage, Staff Writer |
Shalom Ifeanyi, former University of Cincinnati volleyball player and student, 19, filed a federal lawsuit on March 20, against head coach, Molly Alvey. Ifeanyi asserts that Alvey had her removed from the team after repeatedly putting down her figure. Alvey cited the "promiscuous" photos the college athlete was uploading to social media, specifically Instagram, claiming that the athlete had no respect for herself, nor would anyone else. Ifeanyi is seeking $75,000 for the racial and sexual discrimination and harassment received while on the team, as well as the violations of due process that took place after a formal complaint was filed to the university.
It should be noted that nine of the 11 remaining players are Caucasian, as well as three-quarters of the coaching staff, and the current administrative director of athletics. While it's not uncommon for a sports team, or any other organization, to have an overwhelming ethnicity and marginalized diversity, the suit states that racial harassment was also endured.
The double standard of flat chested, slimmer, and paler complected girls is staggering. The suit claims that in all photos, Ifeanyi was pictured from the chest up and fully clothed, as to comply with coach requests, made only to single her out from the rest of the team. Meanwhile, girls of the previously detailed characteristics can be seen in images including, but not limited to, two piece swimsuits.
Ifeanyi asserts that the harassment began after she made the team. Prior to her recruitment, Alvey was constantly making an effort to add Ifeanyi to the roster, even convincing her to transfer from Oregon State University. However, after Ifeanyi made the team, Alvey began constantly mandating her freedom to post on her own social media pages. According to Ifeanyi, on various occasions the coach body-shamed her, saying in part, "When the football players see this, what do you think they see? They see your breasts. It's seductive."
Ifeanyi finally challenged the authoritarian abuse, explaining via text, "I feel like I'm being body shamed because I'm not flat chested. I'm not trying to show my boobs coach, I can't make them go away. There's a history of black women because of their bodies being sexualized and that's what appears to be happening to me…  I can't help the way I'm built. I am not trying to argue, I just feel like I have to be flat chested or real skinny in order to post."
Seven days later, Ifeanyi was dropped from the team. The Cincinnati coaching staff would likely attempt to defend the cut by illustrating that Ifeanyi was unwilling to comply with authority, and thus, they made the decision to terminate her position. However, if the former UC athlete can prove that discrimination and unequal treatment was a factor, she may have a case to win the Title IX complaint and federal lawsuit against her former coach. If nothing else, media attention alone could serve some justice.