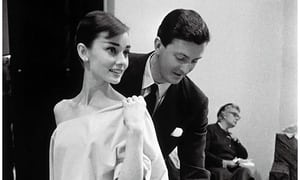 Chrystal Savage, Staff Writer|
Hubertde Givenchy, French fashion designer, passed away at the age of 91. Givenchy died in his sleep at the Renaissance Chateau de Chambord, near Paris, early Saturday morning on March 10, 2018. Givenchy's death was confirmed by Philippe Venet, a former fashion designer and the late icon's surviving partner.
Givenchy was greatly regarded in the fasion world for dressing fashion icons of the 20th century, most notably, Jacqueline Lee Kennedy Onassis, the wife to the 35th U.S. President John F. Kennedy; Grace Patricia Kelly, American movie actress of mid twentieth century, later Princess of Monaco.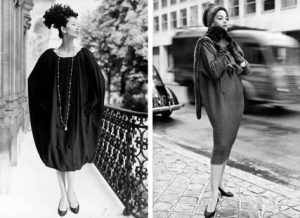 He was also responsible for the iconic little black dress worn by Holly Golightly in the 1961 film "Breakfast at Tiffany's." Golightly was played by the then 22-year-old starlet, Audrey Hepburn. Hepburn wore a number of other pieces put together by Mr. Givenchy, both on and off screen, including "Love in the Afternoon" (1957), "Funny Face" (1957), "Charade" (1963), "Paris When it Sizzles" (1964), "How to Steal a Million" (1966), and "Love Among Thieves" (1987), screen showcasing the designer at several red carpet appearances.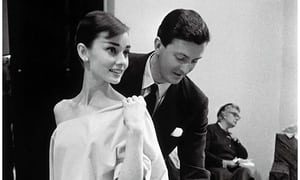 Givenchy left a lasting impact when he founded the House of Givenchy in 1952. In the same year, Givenchy presented a collection of pieces known as "Maison." Givenchy blended his youthful romantic style and architectural elegance modeled by Bettina Graziani, a young French model, earning the house a reputation of sophisticated, playfully timeless luxury. Arguably the most well-known piece from the collection is the Bettina Blouse, which was the premiere piece of the collections first showing, and is still idealized in the fashion world today. Givenchy received the 1983 Chevalier de la Légion d'honneur and a 1992 Medal de l'Ordre des Arts et des Lettres for his achievements in the fashion world.
Undoubtedly, his most important and lasting impact was on that of the female body image, and the perception of beauty in a world that favored a narrow waist, slim hips, slender silhouettes, and elongated necks, like that of a swan. With the introduction of his first "sack" and "shirt" dress, Givenchy began to pave the way for body shapes such as the "lantern." With a strong reputation, a more broad figure became the trend, alongside Hepburn, who would become "the designer's muse…[and together they] would redefine standards of beauty," in the words of Givenchy. Later, in 1969, Givenchy would also become renowned for redefining elite male fashion with the launch of his "Givenchy Gentleman" line.
Givenchy was a man with aspirations to reach people of no particular demographic and inspire through material fashion. Givenchy's designs achieved much success in his lifetime and will undoubtedly continue to have an impact. This fashion veteran of more than four decades served as an icon for generations and will certainly continue to do so. The impacts of Givenchy's successes can be felt in the trends of fashion and the fabrics of society, and will continue for years to come.