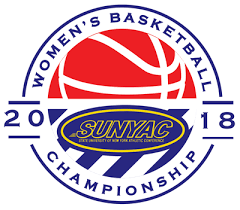 Wyatt Cushman, Staff Writer |
Spring Break is quickly approaching here at SUNY Oneonta. We're all dying to go home and relax before the real grind that is the end of the semester hits. With our beloved Spring Break approaching, that means our men's and women's basketball teams are getting set to battle in the SUNYAC Tournament, hoping to capture a title and earn an automatic spot in the NCAA Tournament.
This season has been a rocky one for our men's basketball team. The squad is currently 12-13 overall and has a conference record of 8-10, which was good enough to earn them the six seed in the upcoming SUNYAC Tournament. While this record is not the most impressive, the team has fought hard to get to this point, and we should continue to support them during their most crucial time.
Our men's basketball team is unlike other basketball teams you may have watched play. Usually, there are the stars of the team who get the most playing time, and then the role players who come in periodically, and then the benchwarmers who don't get into the game unless it's a blowout. But, if you've been to a game this season, you know that almost everyone plays, and Head Coach Cameron Conover distributes playing time to everyone on his young squad. This is an unusual style of play, but it has gotten the Red Dragons this far and will hopefully allow them to accomplish all their unfinished goals for this season.
The men's team matched up with rival Cortland on February 20. While Oneonta lost both contests to their rival Red Dragons earlier this season, their third meeting was a different story. Oneonta only trailed once in the game, and was able to hold off Cortland for a 60-57 victory. They will now face Brockport, who entered the tournament as the number two seed, on February 23 at 5:30 p.m. in Plattsburgh.
The women's team has enjoyed a very successful season thus far, as they sit at 13-5 in the SUNYAC and 18-7 overall. With this record they earned a first-round bye and will play in the SUNYAC semifinals for the third time in the last four seasons. In the women's most recent game against Potsdam, four players posted double figure scoring outputs, led by Sophomore Leanne Corso, who tallied 18 points on 7-11 shooting from the field.
The women are set to take on Buffalo State in the second round of the tournament. The Red Dragons split the season series with Buffalo State this year, meaning anything could happen when the ball is tipped off at Geneseo, on February 23 at 5:30 p.m. With a win, the women will advance to the SUNYAC Championship Game which will take place on February 24 at 4:30 p.m.
No matter what happens in the next few days, we all know both our men's and women's basketball teams have worked hard all season. Both teams are young, and a lot of the players are new to the pressure that comes with playing in the Conference Tournament. Even if things don't pan out this season, we'll see a lot of the same faces out on the hardwood when the season rolls around again next year. Good luck to both teams and go Red Dragons!