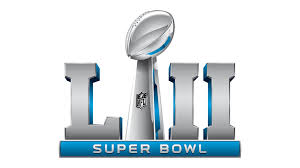 Wyatt Cushman, Staff Writer |
Thirteen years ago, the Patriots were seeking their third Super Bowl title in four seasons, trying to solidify themselves as a true dynasty in the NFL. They had experienced leaders like Tedy Bruschi, Rodney Harrison, and a young, just as talented, Tom Brady. These players had been through this before and knew what it meant to be champions. Their opponent that season in Super Bowl XXXIX (39) was the Philadelphia Eagles, who were led by Quarterback Donovan McNabb and Safety Brian Dawkins.
Unlike the Patriots, the Eagles were inexperienced when it came to playing in the Super Bowl. They had plenty of playoff experience, as they had made numerous NFC Championship games before that season, and lost them all. Philly had never made it to the big stage of the Super Bowl, which sometimes proves to be the difference maker.
Super Bowl LII (52) is now just a few days away, and like Super Sunday 13 years ago, this year's Super Bowl will pit the experienced New England Patriots against the inexperienced Philadelphia Eagles.
Not many players can say they have played in eight Super Bowls throughout their NFL career, but that will become a reality for Tom Brady when he takes the field in Minneapolis this Sunday. Brady and the Patriots come into this game looking for their third championship in just four seasons, just like they did in 2004. Brady now has a new arsenal of teammates which includes players like Malcom Butler, who is best known for his game winning interception in Super Bowl XLIX (49), Dion Lewis, and Rob Gronkowski.
For the Patriots, it's not just the players that have the experience; their coaches are no stranger to this moment either. Much like Tom Brady, Head Coach Bill Belichick is in his eighth Super Bowl, while coordinators Matt Patricia and Josh McDaniels are set to coach in their third Super Bowl for New England. These three are masterminds when it comes to formulating a game plan, and that coupled with their big game experience gives them a big advantage heading into Sunday's game.
The Eagles are, once again, the underdogs in this matchup, as they have been for the entirety of their playoff run, and they remain completely content with that. The Eagles have embraced their underdog role in the previous two games, sporting dog masks after their win against the Falcons in the Divisional round, and then again as they were celebrating their NFC Championship win over the Vikings. It's easy to understand why the Eagles are underdogs, as they are without their starting quarterback, Carson Wentz, who has been absent as a result of a torn ACL and LCL in a Week 14 win against the Rams. Not even the loss of the MVP frontrunner has slowed the momentum of this team though, and they now rely on their new quarterback Nick Foles, who has impressed everyone so far this postseason. Other players like Alshon Jeffery and Fletcher Cox have also stepped up in the postseason for the Eagles and will have to do it again if they want to bring home their first ever Super Bowl title.
While the Eagles do not have nearly the same amount of experience that the Patriots do, they come into this game confident. What they have accomplished already this season is hard to do, and they know they are more than capable of taking that final step to become Super Bowl champs. For the Patriots, it's easy to come into the game confident. They have been here before, they know what's at stake, and they have the best quarterback/head coach combination in NFL history. It's inexperience vs. experience once that ball is kicked off on Sunday, and we're all excited to see what happens. My prediction for Super Bowl LII:
Patriots: 26, Eagles: 24